Some of the work on the No 98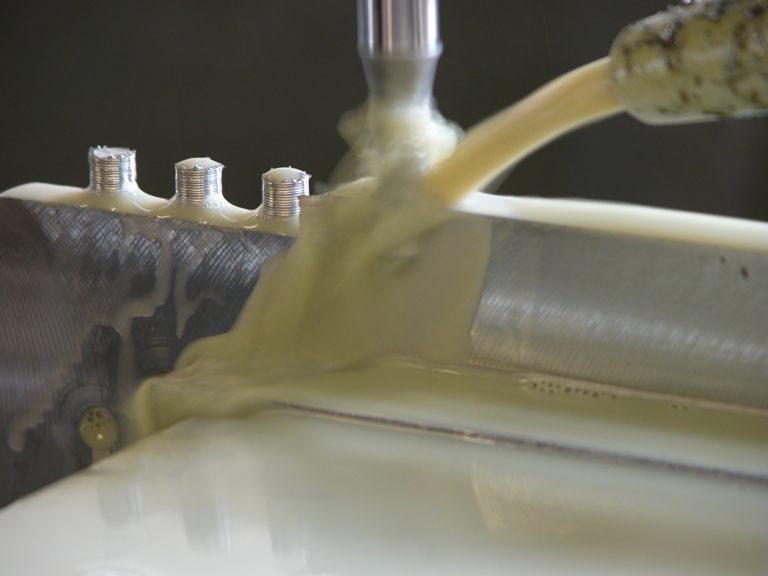 No 98 pin machining
This is a sight that you won't see too often.  These are 3/16" diameter spigots machined in situ from a piece of 303 stainless steel.  As you can see this is done on my cnc milling machine with a rough cut 6mm TC cutter at full depth of 6mm.
I think that there are a few toolmakers that wouldn't believe this but it is just a question of spindle speed and feed rates.  These need to be variable according to the wear of the tool.   But it works.  I can usually cut over 200 spigots before the cutter breaks.  I try to make a point of changing it before that happens.  It is just a case of eyes and ears.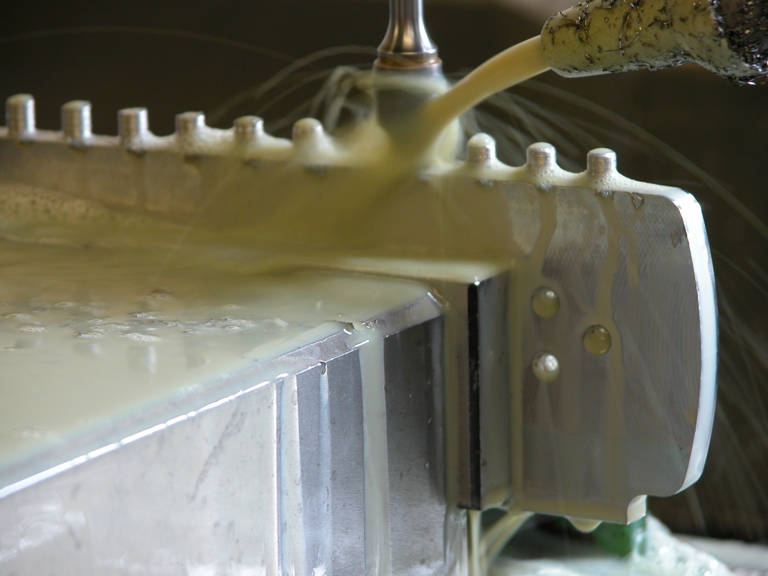 No 98 chamfering the tops of spigots.
After the spigots have been rough cut, usually 30 thou oversize, then the spigots have the tops chamfered to create a lead during assembly and also helps to prevent some splitting when peining.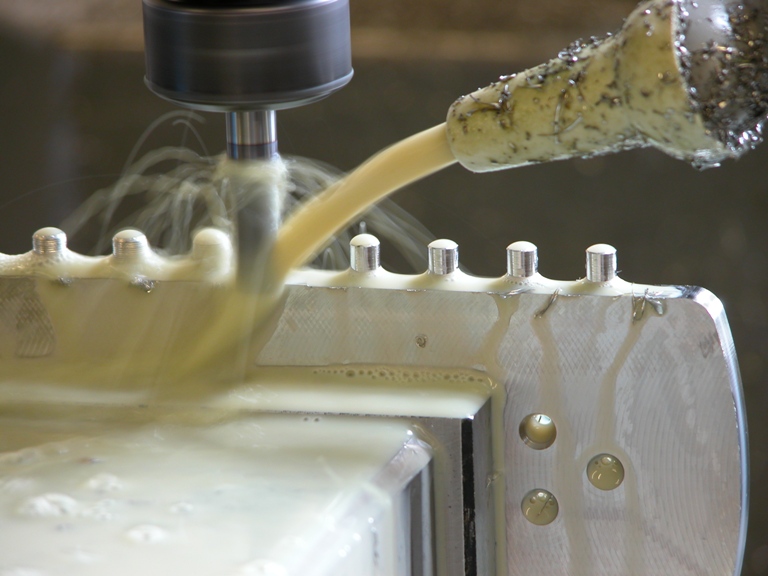 No 98 finishing cut on pins
The last job is to cut round the spigots again to their finished size of 3/16" diameter with a nice new sharp finishing TC cutter.  Then I check the fit to plane sides.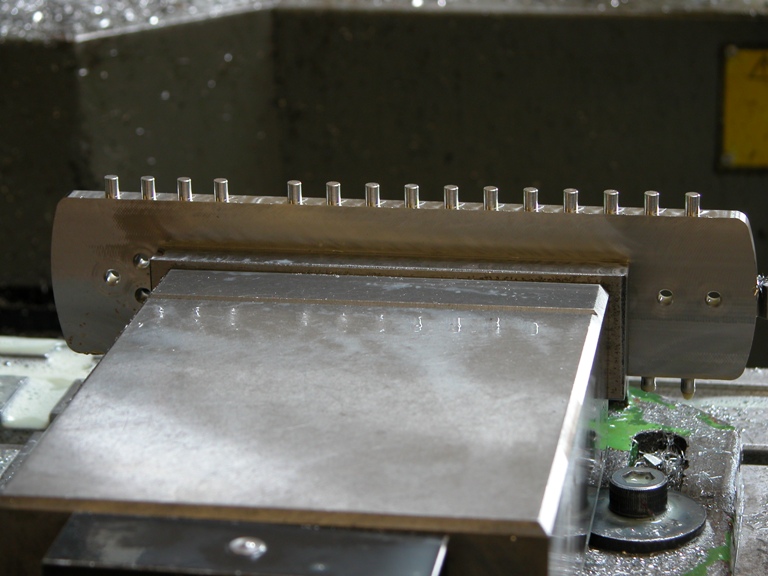 No 98 finished spigots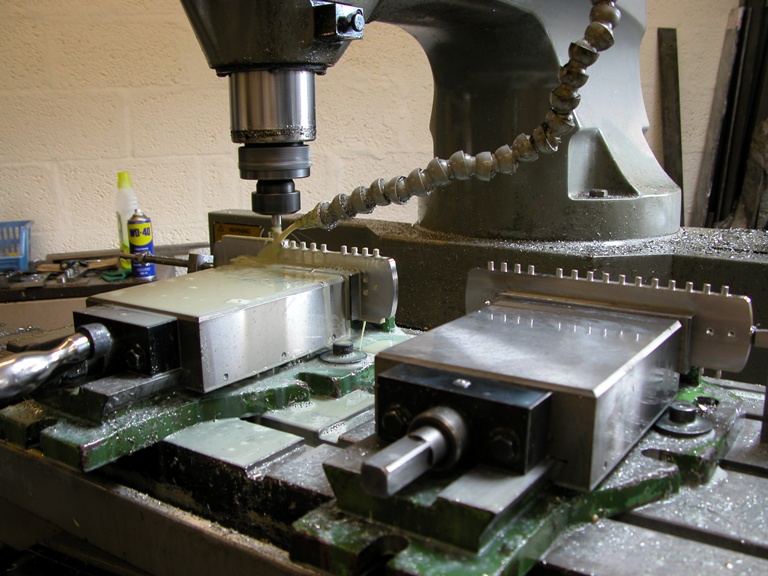 No 98 full view of pins left and right
Now one side is complete then I start again on its mirror image.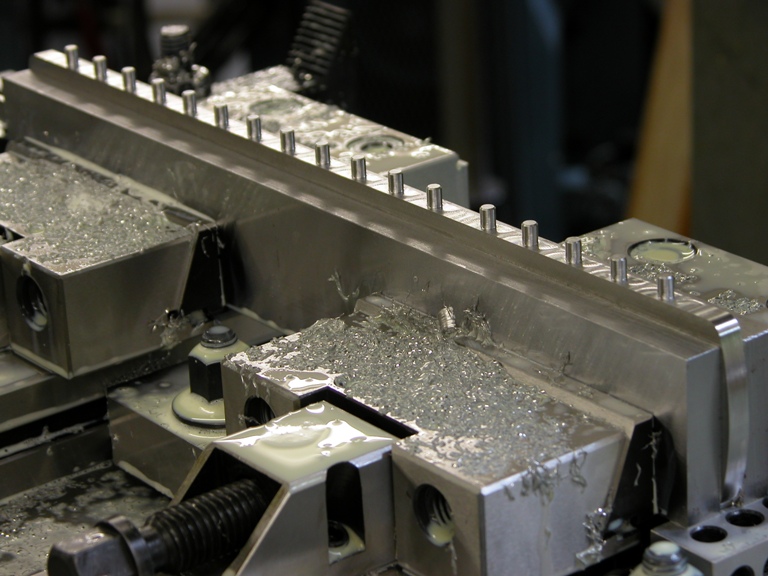 No 98 14 1/2" panel plane showing spigots complete.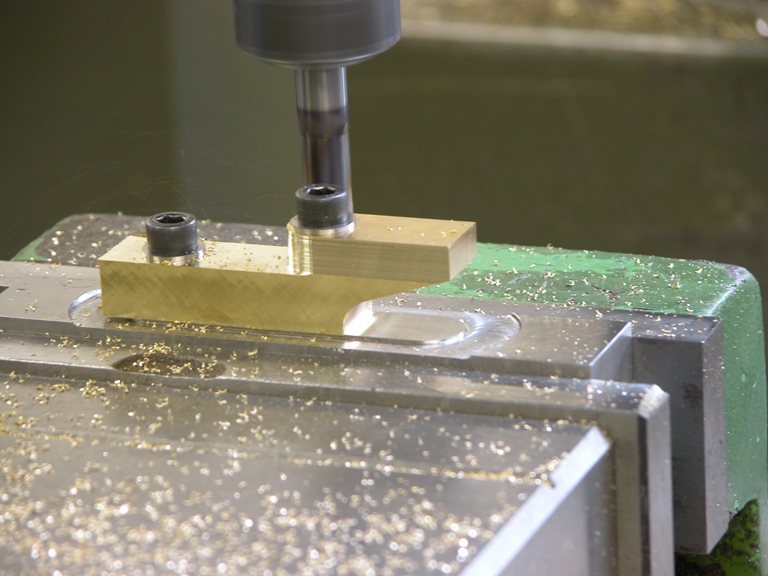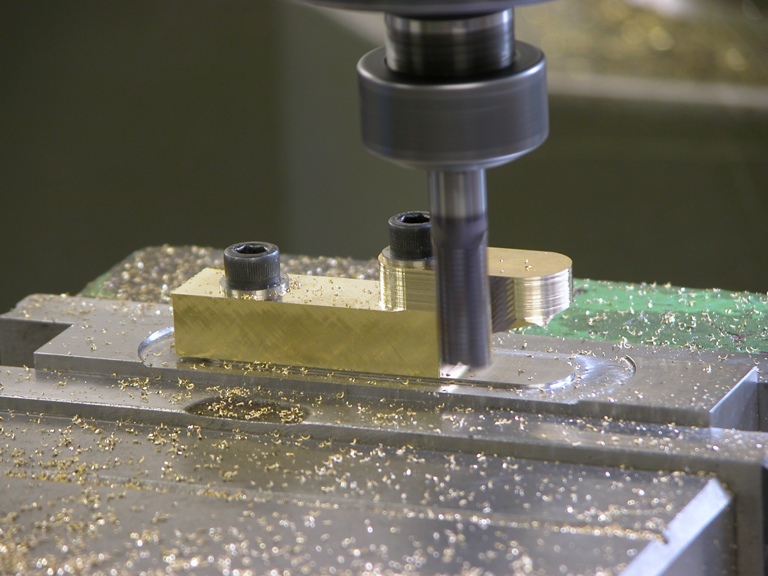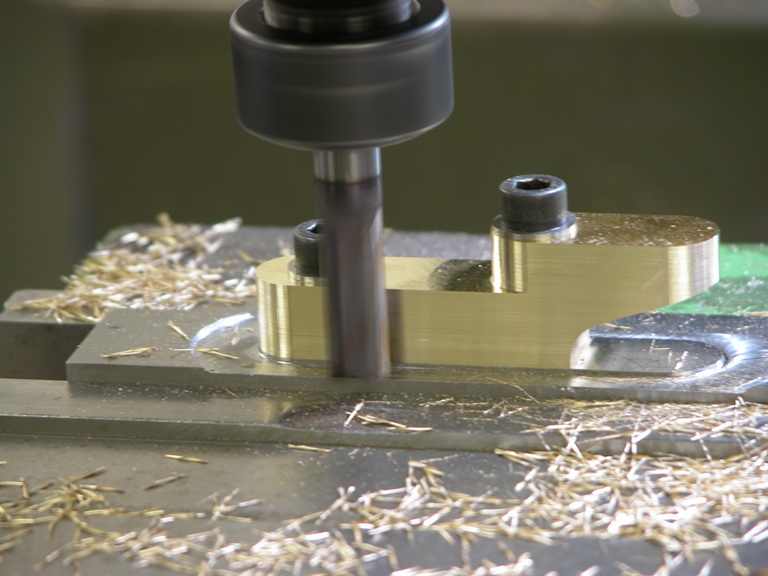 The handle boss, showing 3 of its many different machine operations.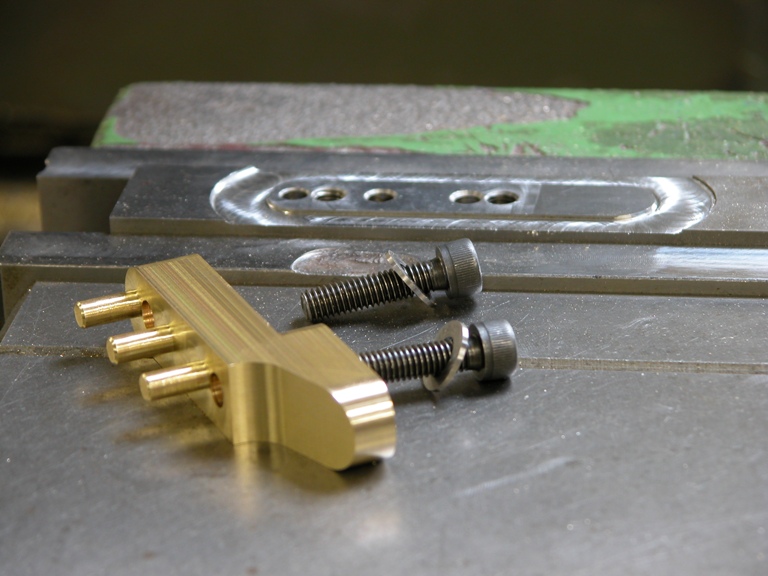 No 98 panel completed boss in brass, usually made in steel.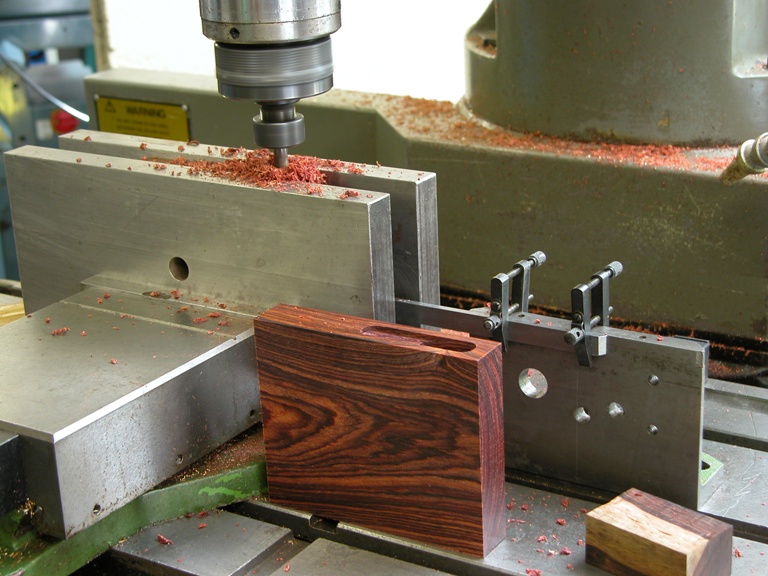 No 98 panel handle boss recess.  As you can see each block cuts two handles.  After this  they are separated on the band saw and all the shaping is done by hand.