No 982 smoothing plane in the making - 4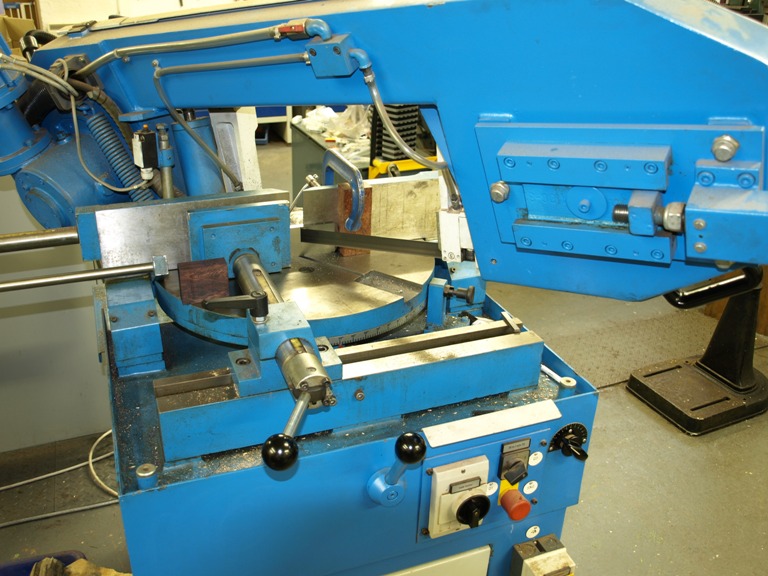 Now cutting the bottoms to separate the back end from the front – otherwise I will have the tightest mouth in the world. Actually the whole sole is made in one piece for the ease of matching.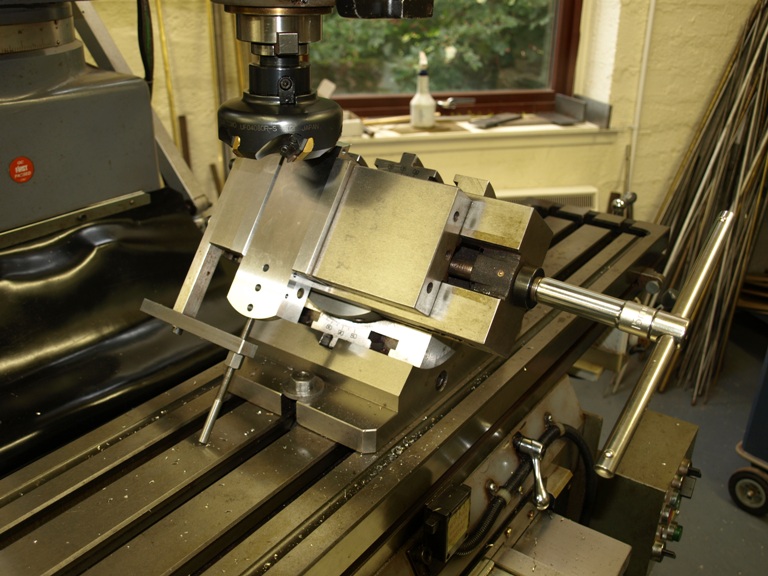 Milling the blade bed after the separation on the bottom.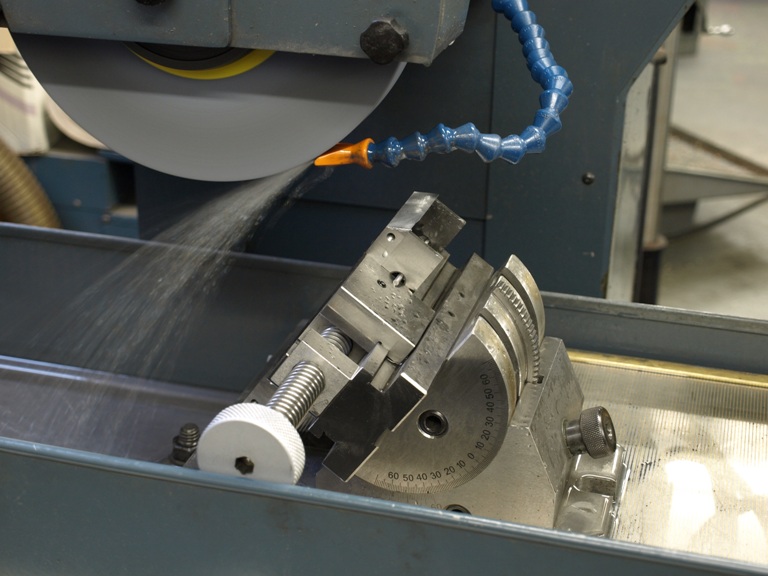 Now grinding the blade bed for precision.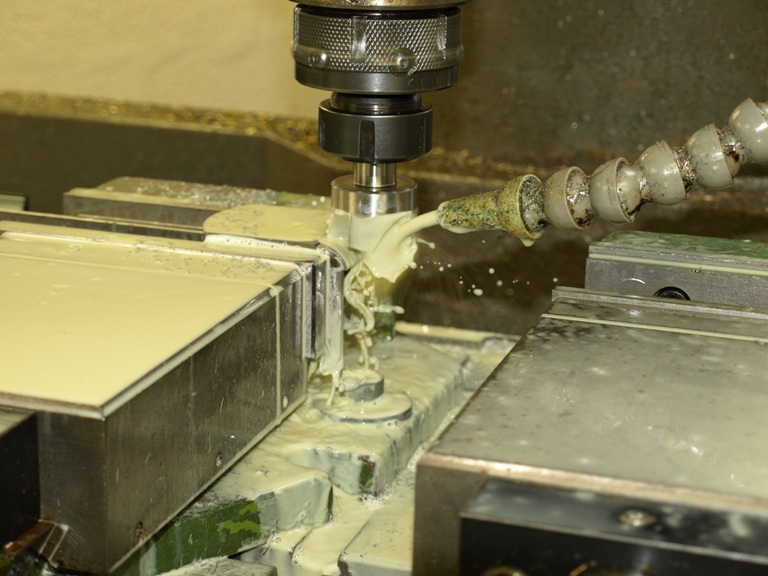 The front end of the bottom having a radius form milled in front of the plane mouth for openness and better escape for the shavings – due to the extra thick bottom.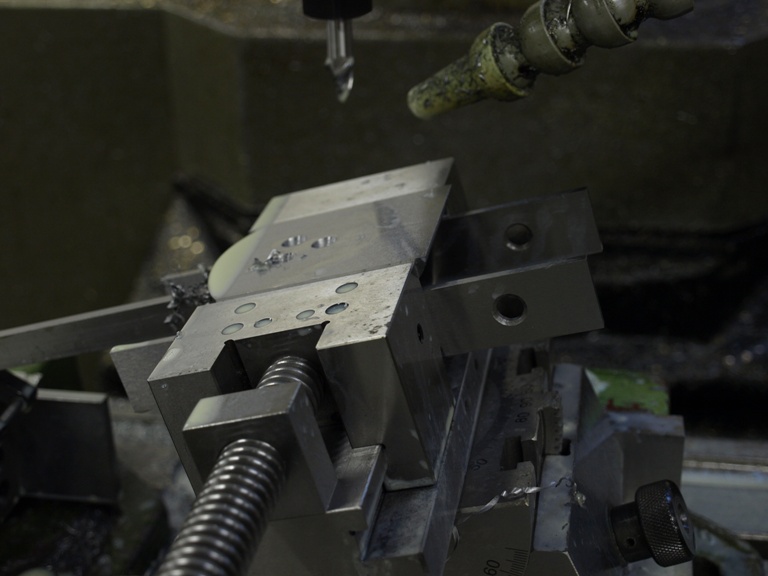 Boring the three fixing holes for the front bun riser (notice that the front bun is set at 15 deg from perpendicular).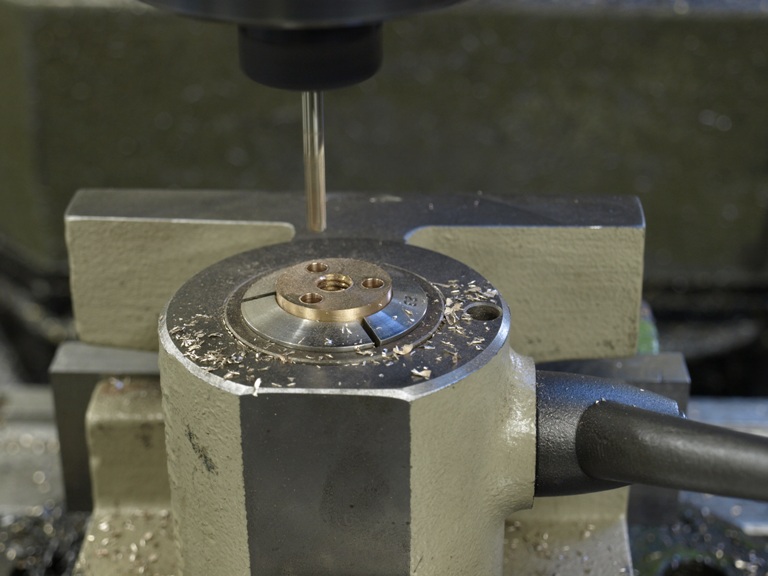 Drilling the three holes in the front bun riser for fixing screws. This one is in brass but then I decided to substitute with steel.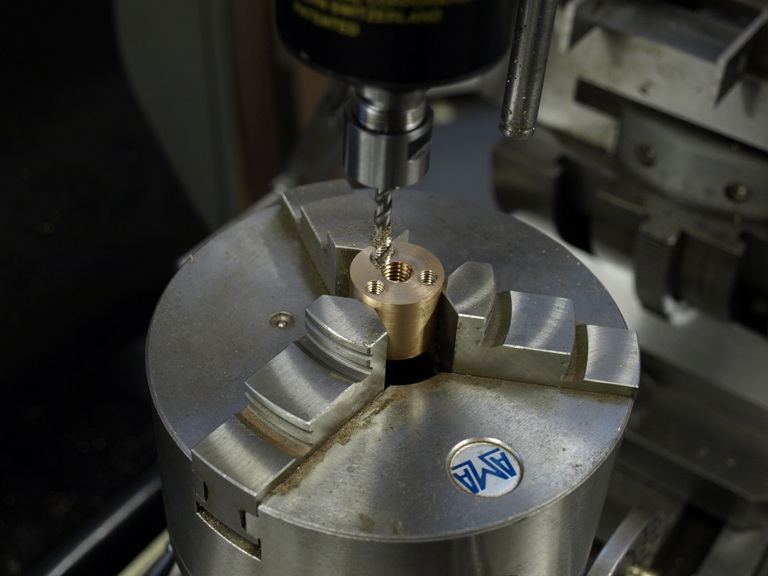 Tapping the three holes in the front bun riser.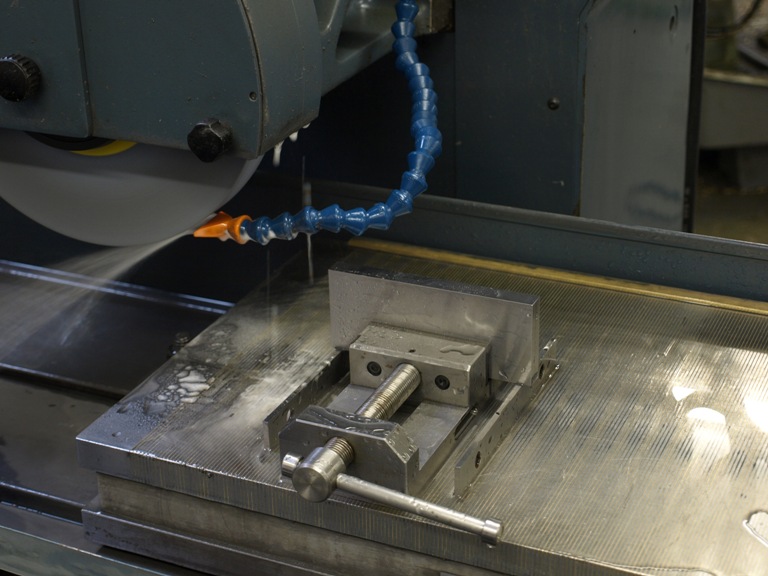 More jig making. This is a carrier to hold the front riser for milling the 15 deg angle.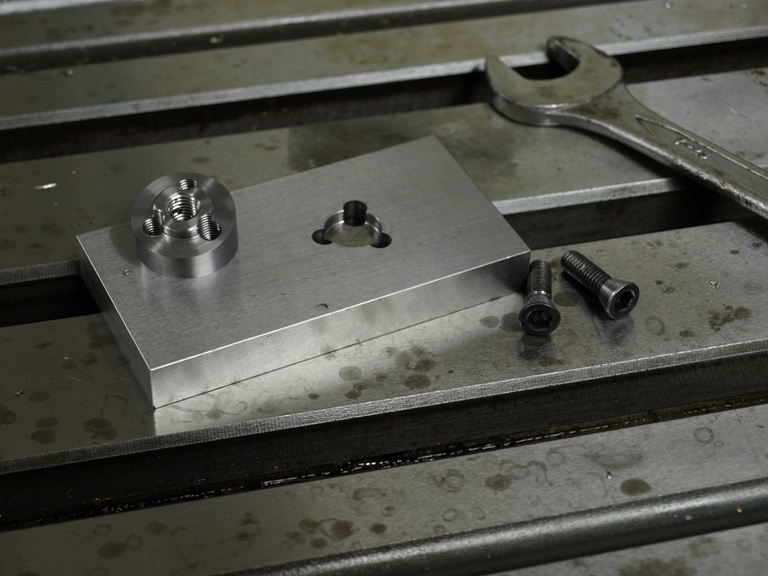 The carrier is ready for bolting down.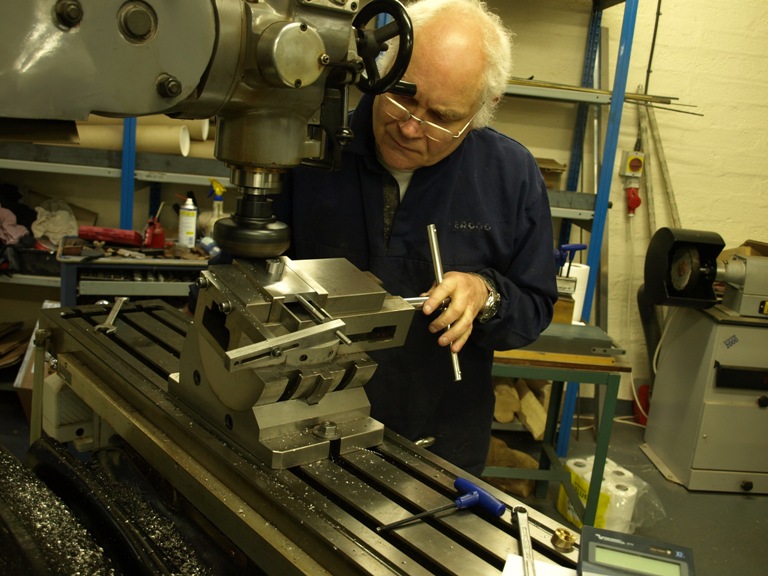 Setting the carrier up on the swivel vice for its 15 deg cut to the riser face.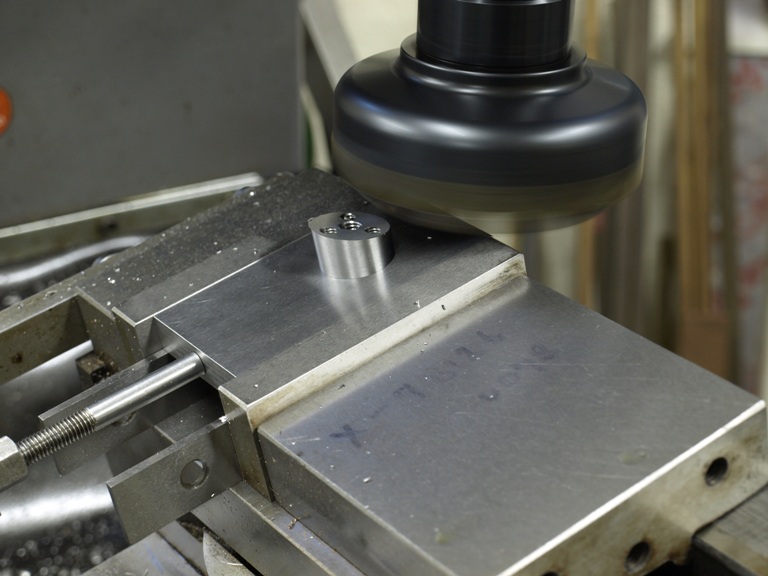 As you can see the bun riser is firmly secured from underneath its riser with the three bolts, whilst the 15 deg angle is planed across its face.
The following two pictures would have been better in the last posting: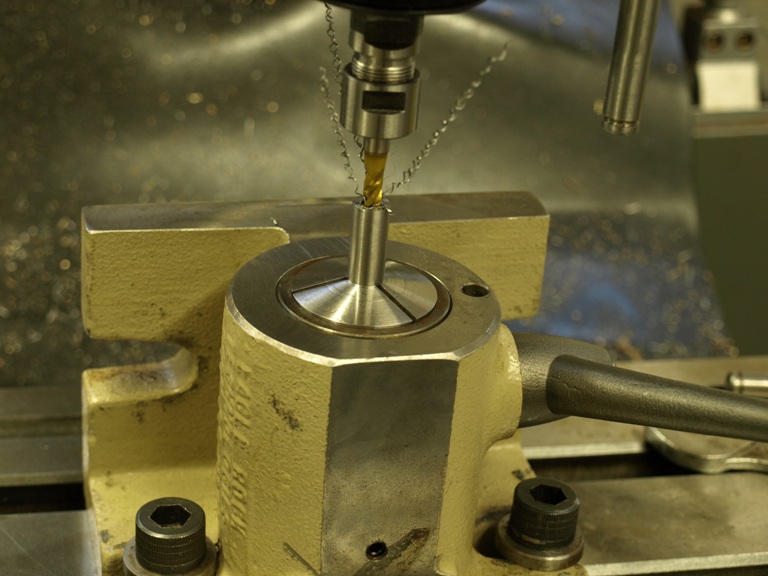 This is the lever cap bridge in silver steel being tapped after drilling.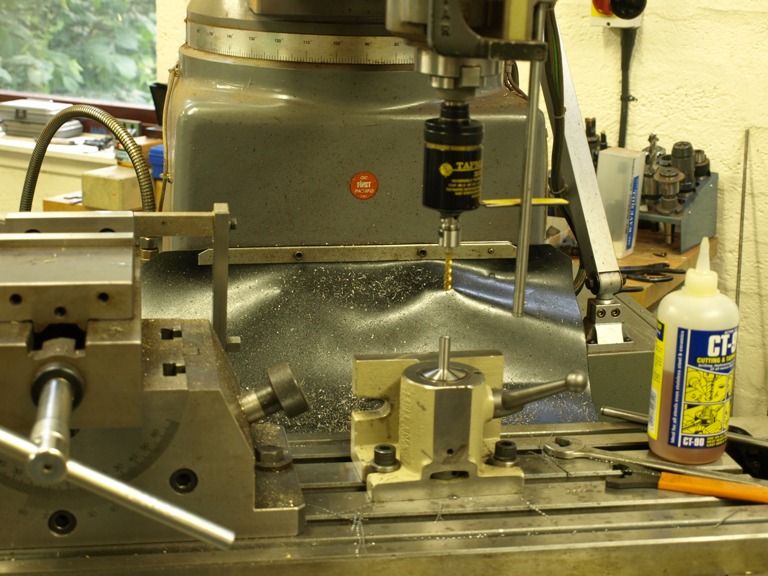 The boring is done on the lathe, but this is a temporary set up for tapping.