No 982 smoothing plane in the making – 3
Lever caps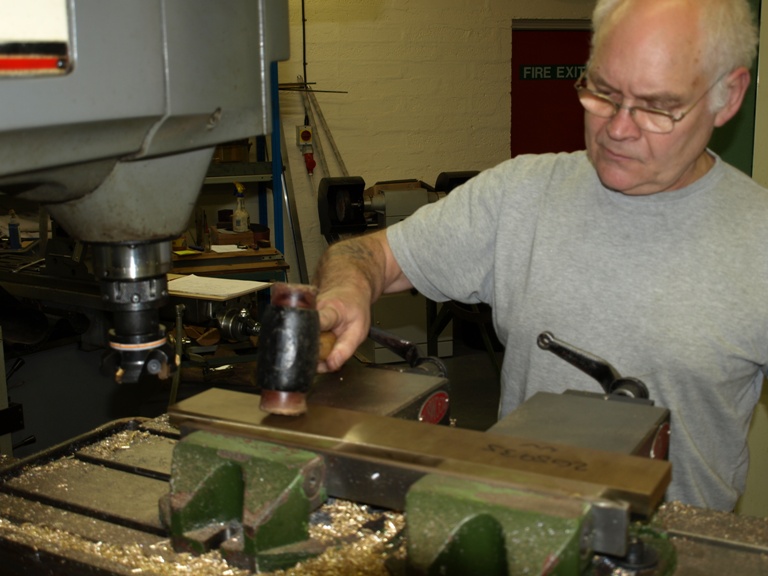 Tamping down lever cap bar (CZ112) for surfacing the lever caps in the mill before cutting them up individually.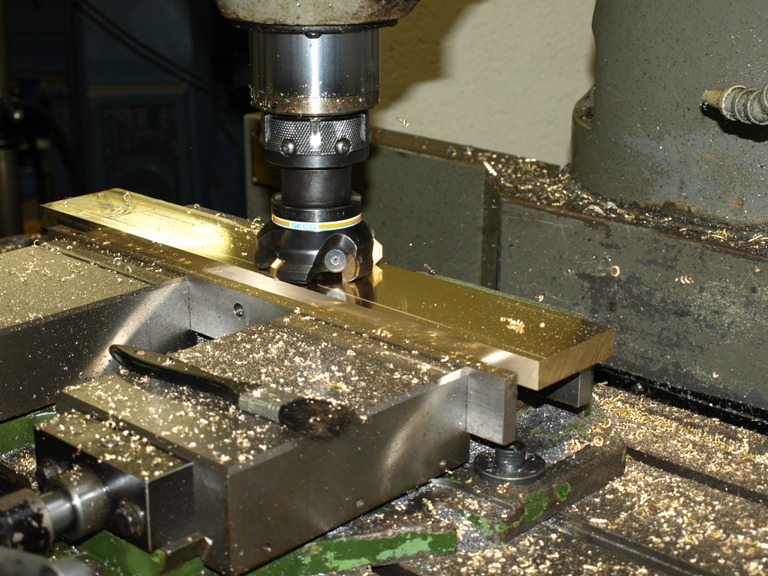 The face cutter in action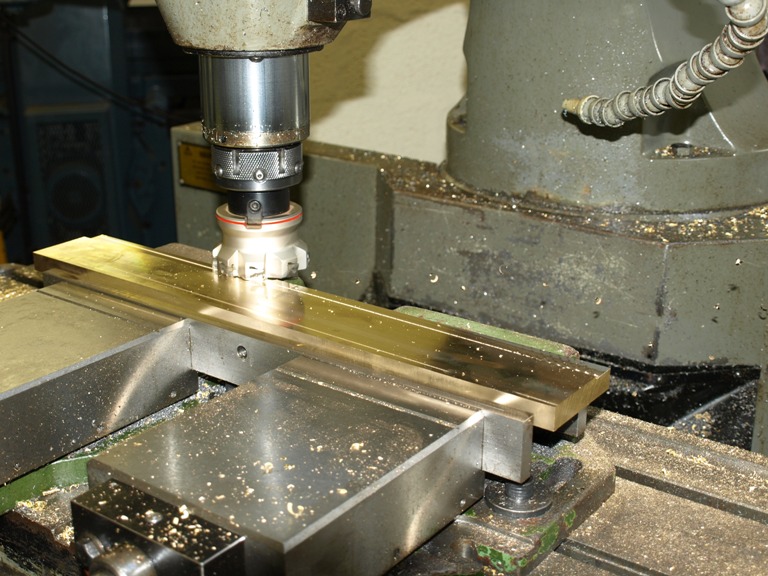 Removing some unwanted metal for lever cap shape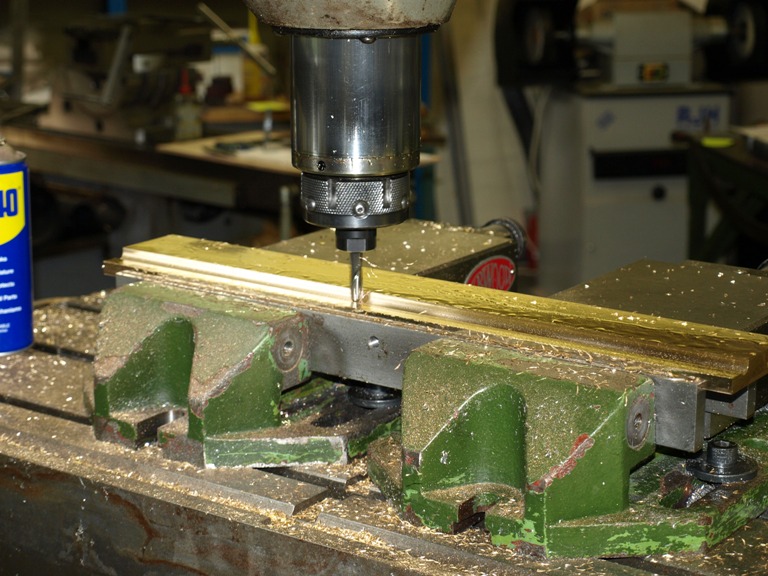 Using a bullnose cutter to cut the retention groove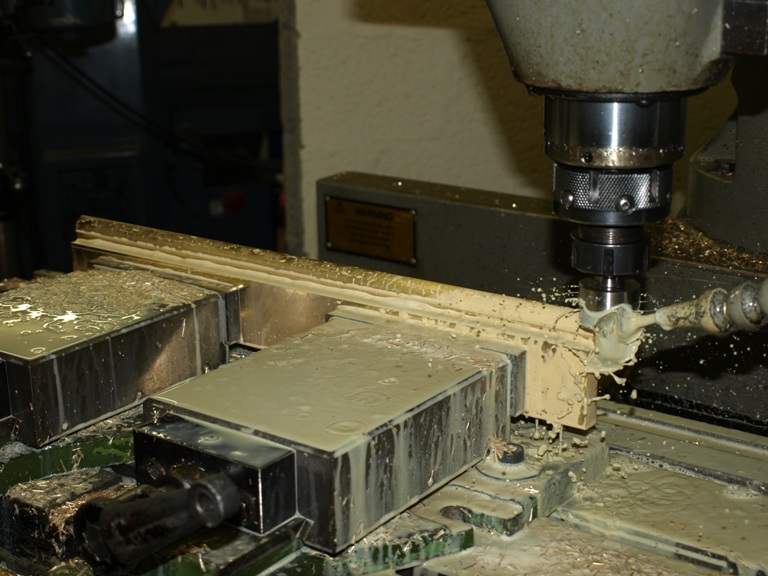 The final shape with a radius cutter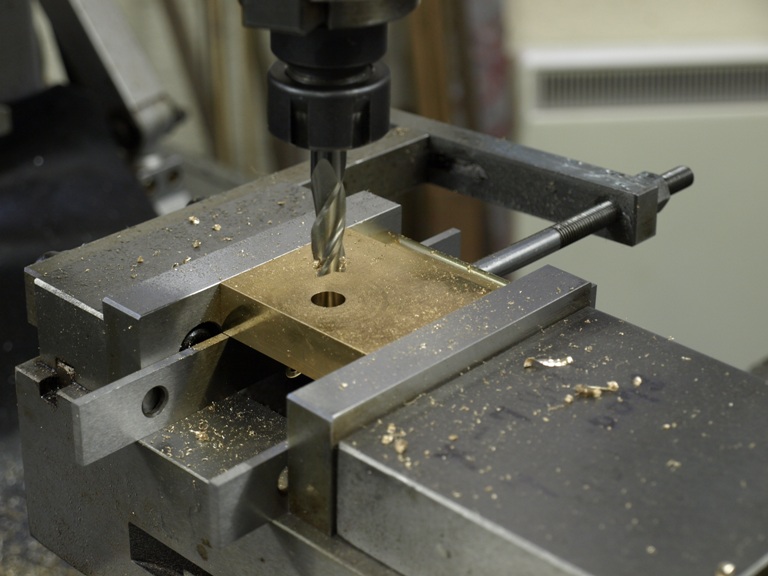 Boring hole for the lever cap screw after cutting the bar up into individual pieces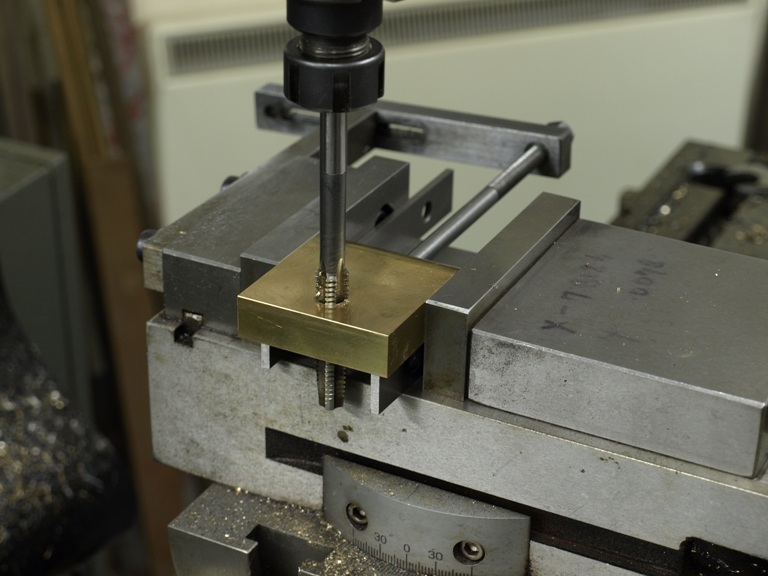 Tapping for the thumb screw – 7/16" 14tpi square thread as traditional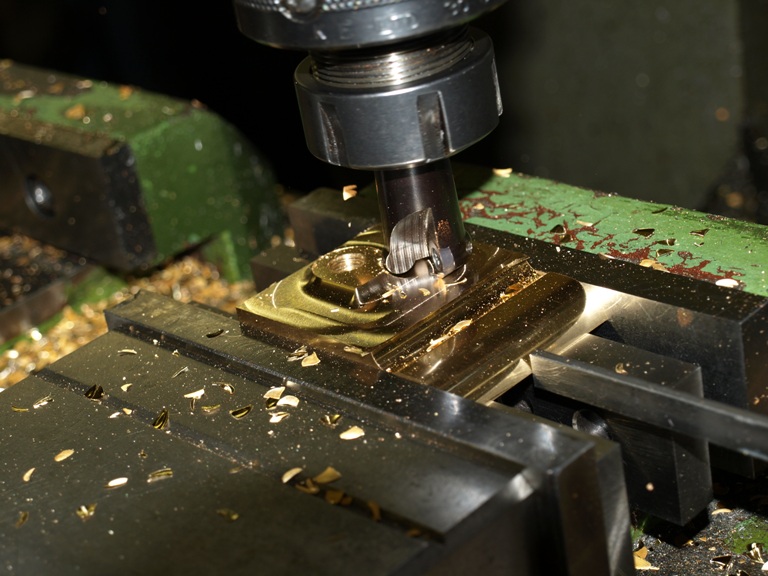 Milling to form the boss area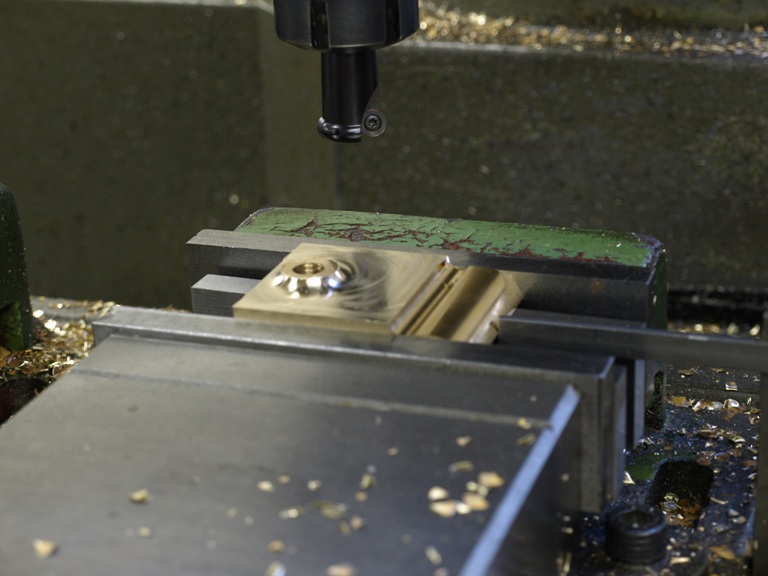 Boss now complete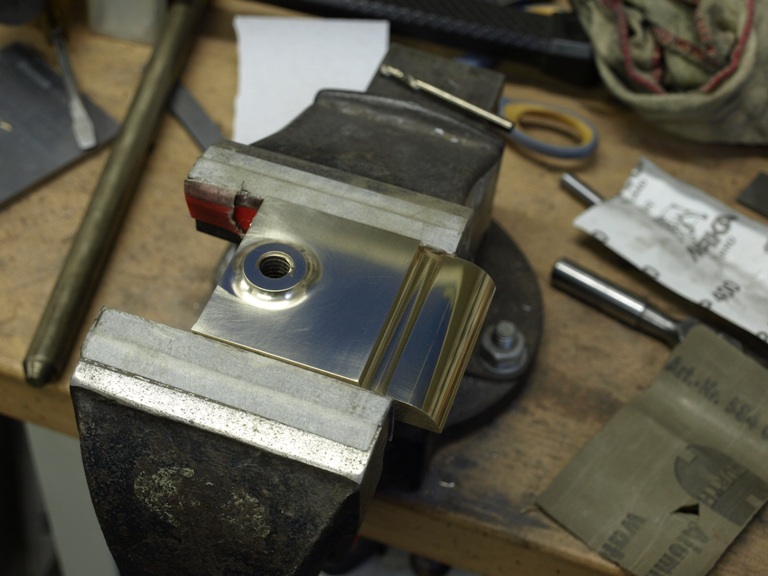 Before any further milling it makes sense to do all the polishing on the top area.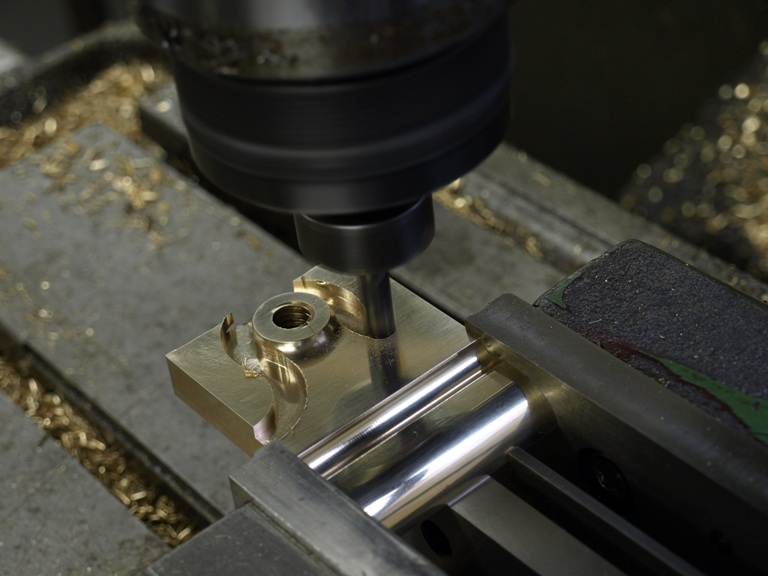 Regardless of a comment there is rather a considerable overhang here but with bronze alloys it works quite well. Trust me Mr D. O, I know what I am doing.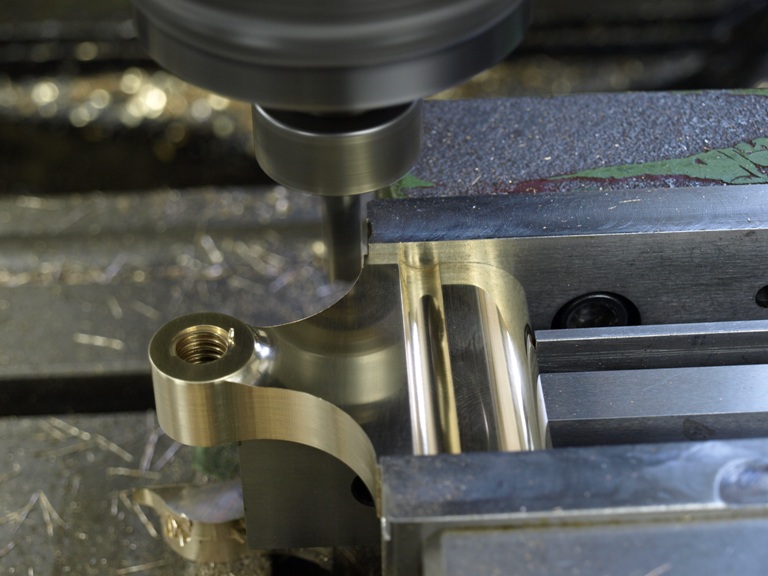 Profile now complete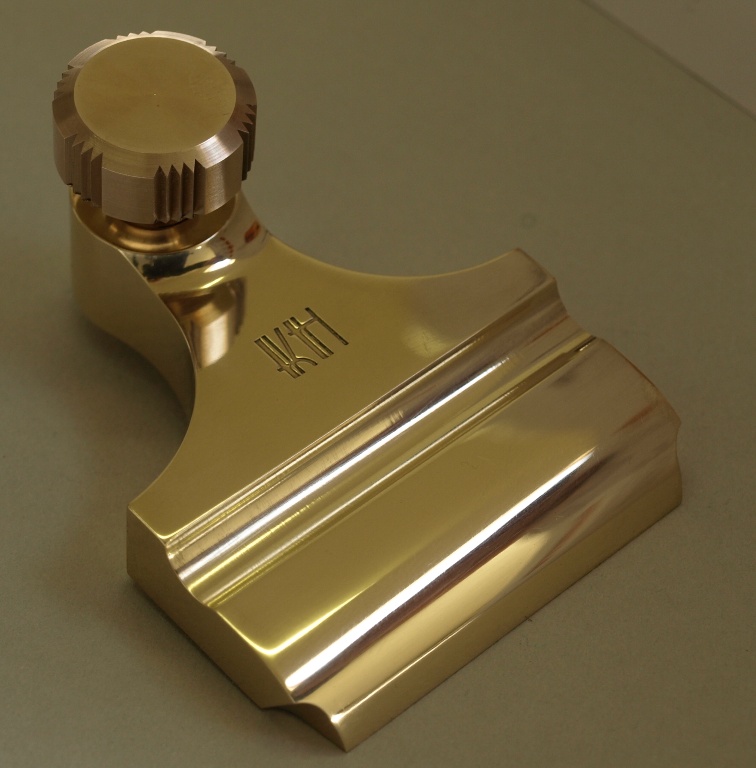 No 982 lever cap now complete.
Note new logo on all the No 98 series.