No 982 smoothing plane in the making - 5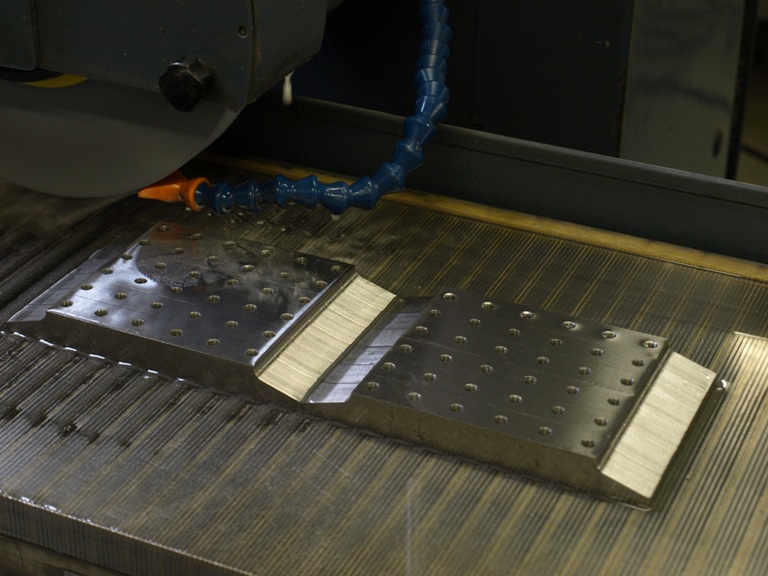 There are 24 handle risers being ground true. Made in pairs joined end to end for ease of working.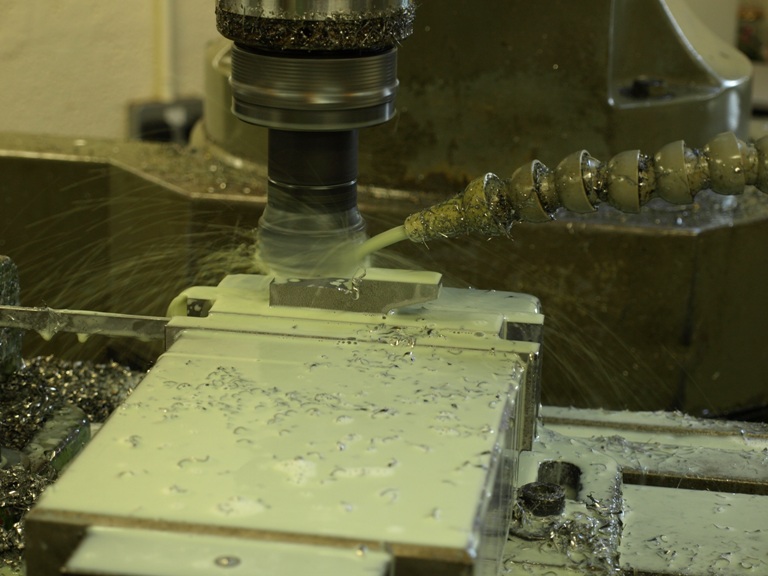 The handle riser having been parted from its partner is now having its step milled into it.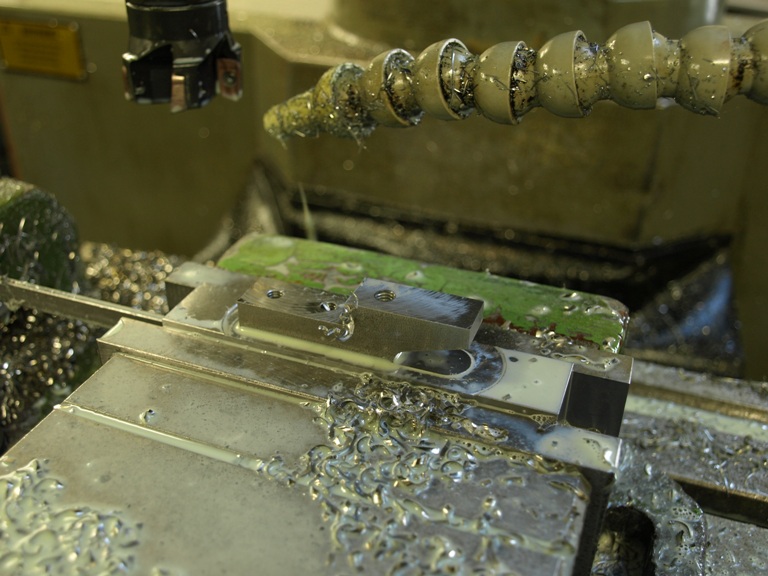 With the step now formed ready for the radiuses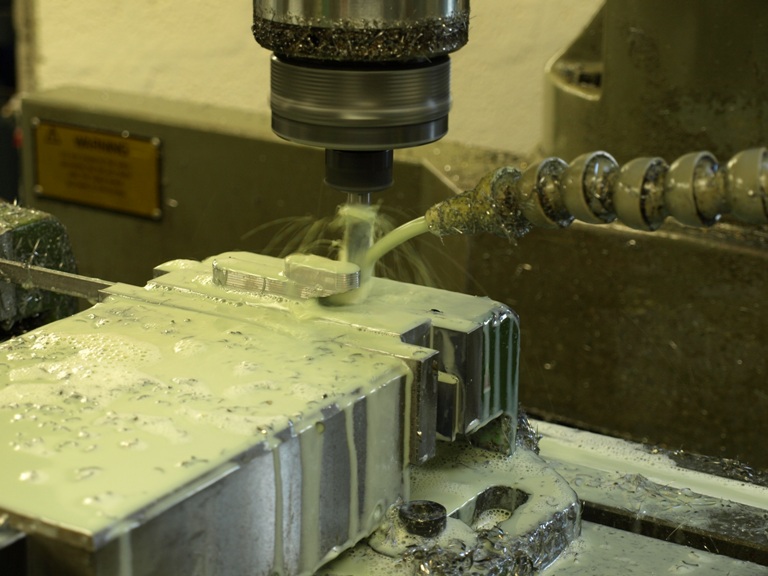 The radiuses being rough cut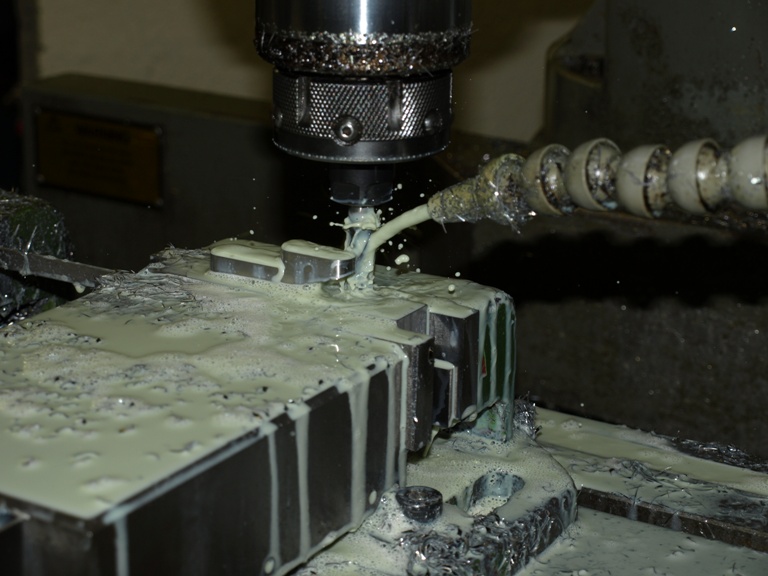 The radiuses now with the finishing cut (three radiuses in total).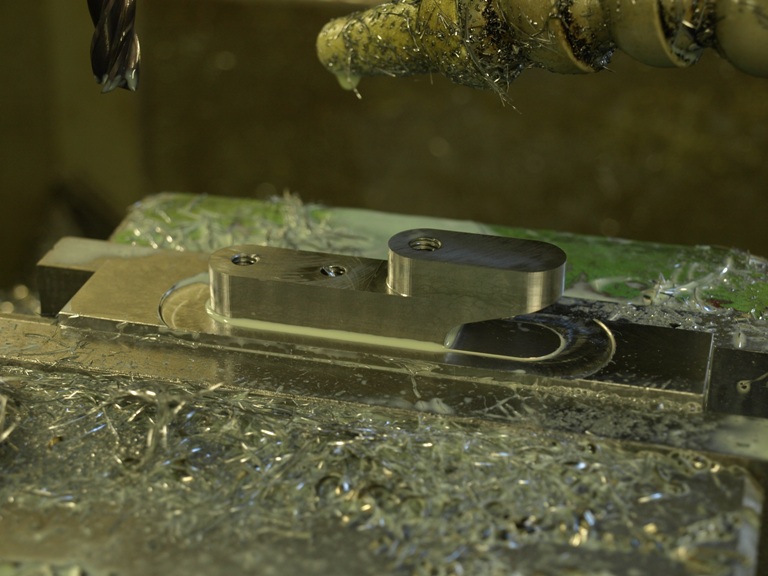 Handle riser now complete.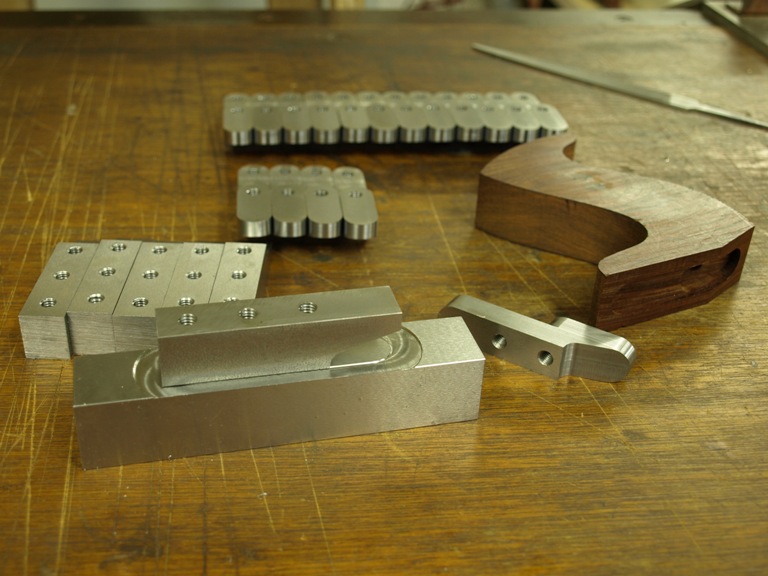 Showing pre-worked handle risers with one on its machining carrier and one rosewood handle just about showing its riser recess.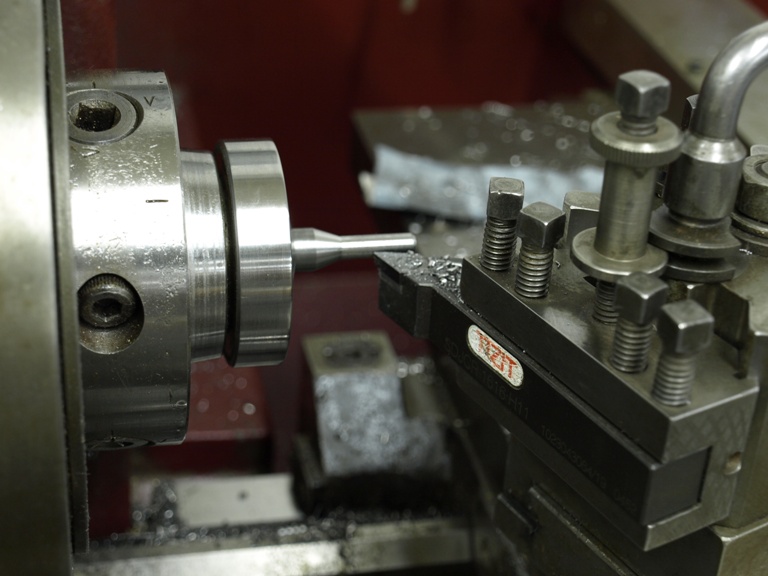 Blanks being turned for riser fixing screws.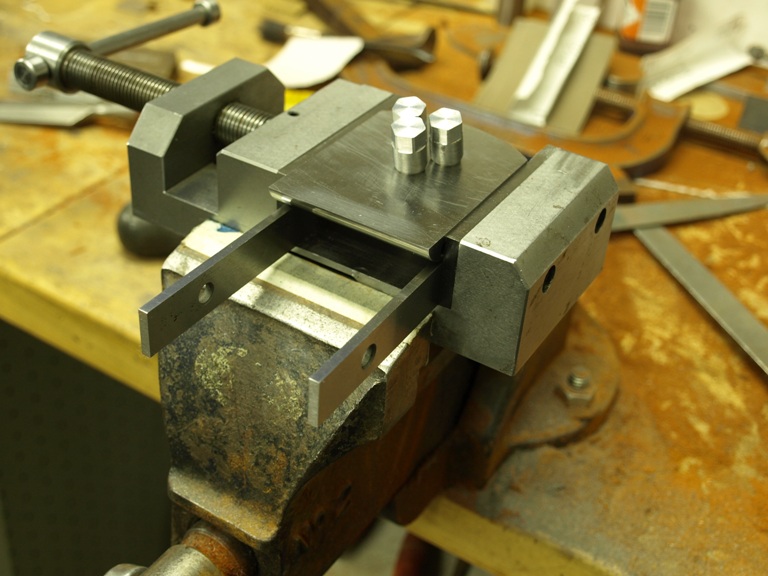 After threading the screws the bun riser is fixed to the bottom (on the underside in this picture, you can only see the three screws). Note the small machine vice, this is to hold the front bottom section for cutting off the screw heads – as is shown in the next picture.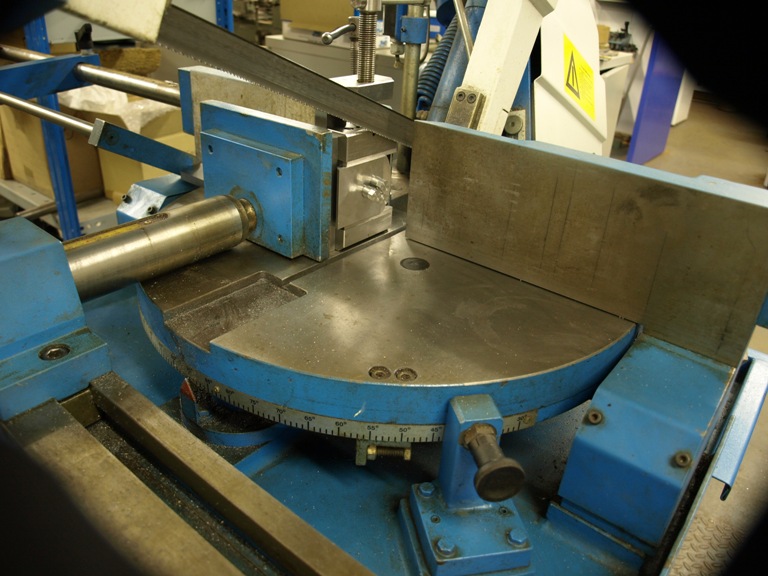 With the components secured in the small machine vice it is clamped on to the sawing table for trimming the screw heads.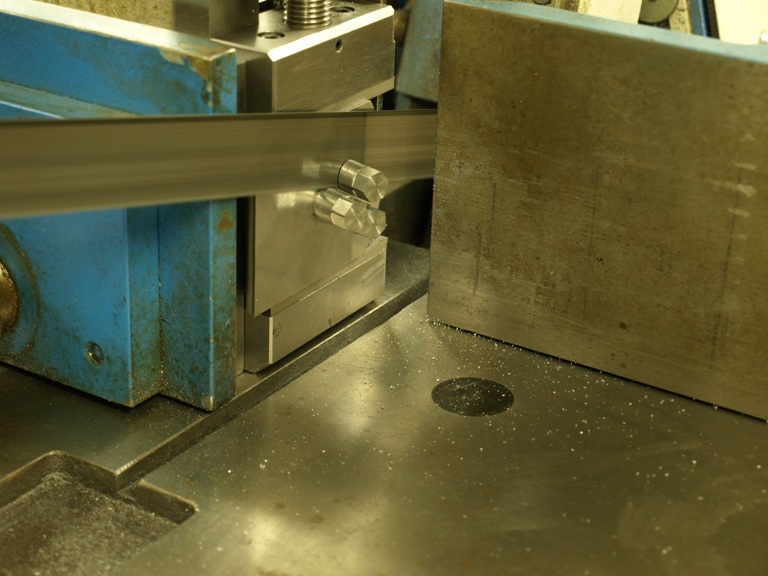 Going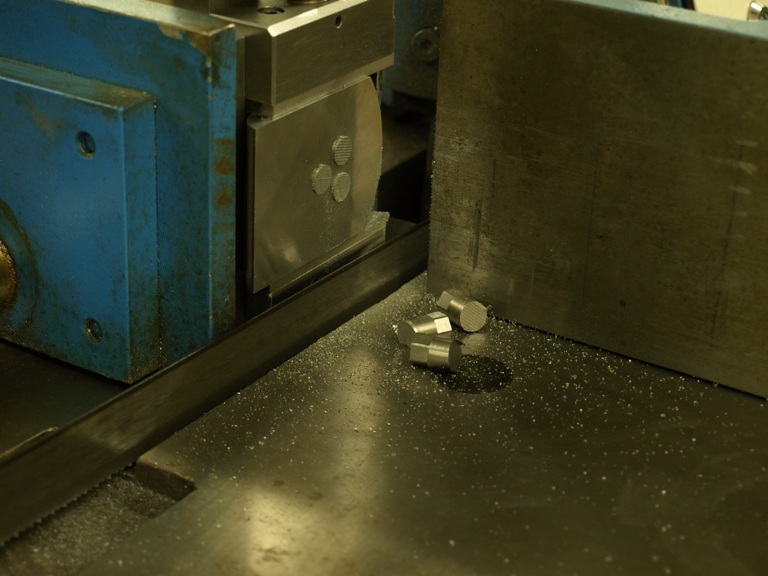 Gone. I hope I remembered the locking compound !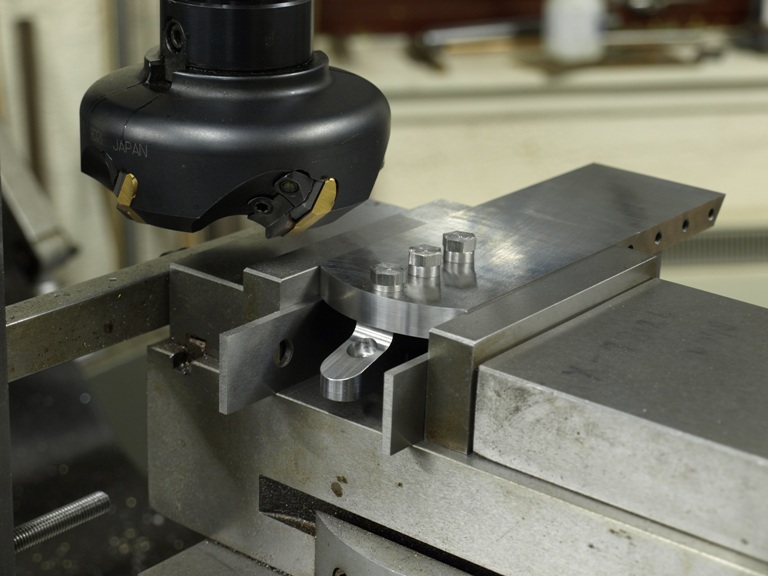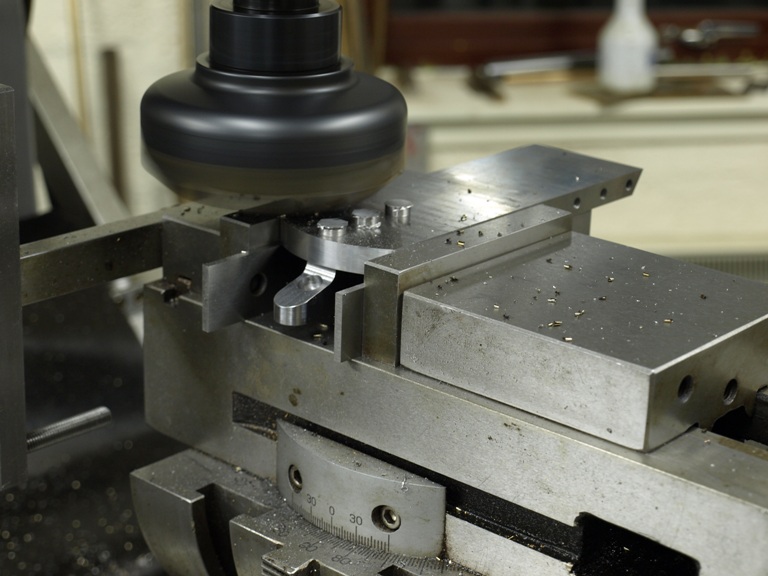 The protruding screws heads for the rear handle riser being milled away.