No 982 smoothing plane in the making – 6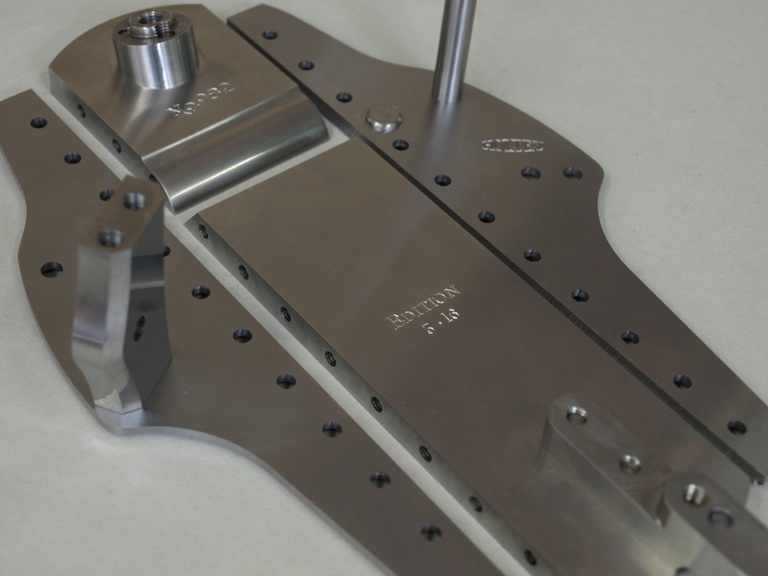 Picture shows bottom and sides ready for assembly. This is showing the blade kickers riveted in place, both handle risers already fixed and both bridges in place. Note that the blade kickers hold the blade central whilst lateral adjustment is being applied to the blade.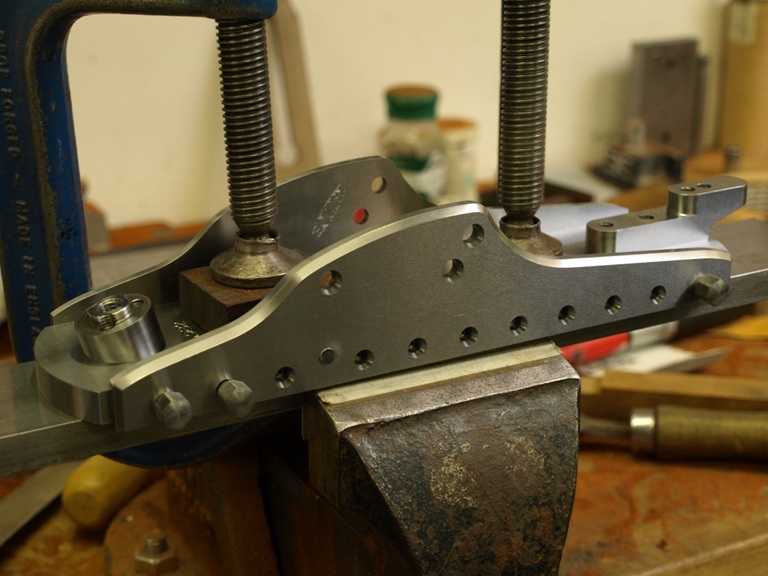 Sides now being fixed into place. Note the bottom is clamped to a bar during this process. This helps a lot in keeping things straight whilst the screws are given a final tightened up.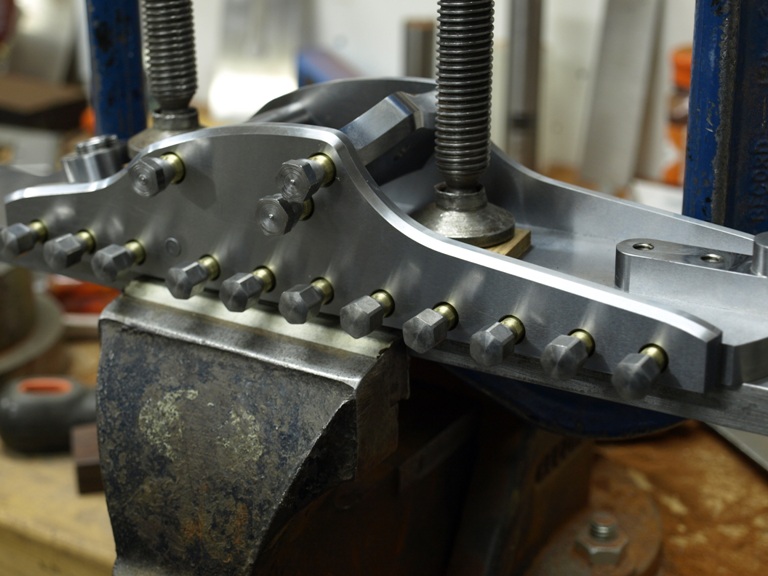 This picture shows the plane with the brass cones. The cones have not been tightened yet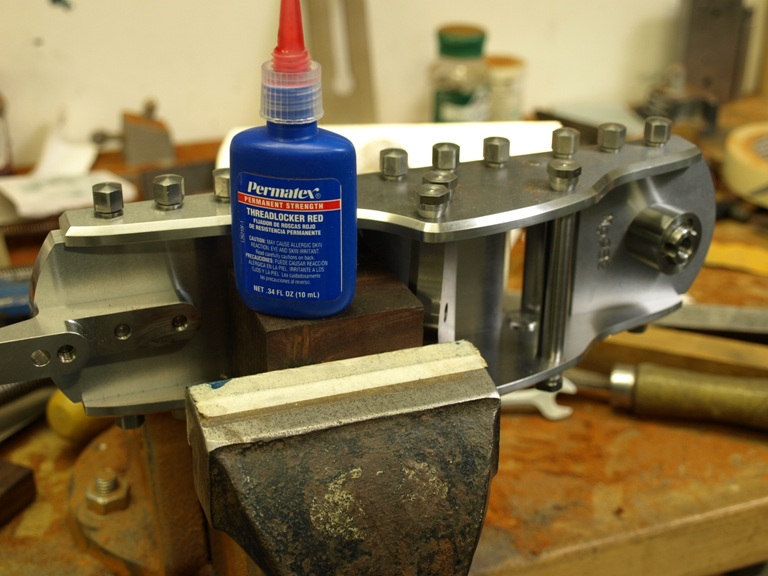 Showing the plane with all the screws tightened down. Now each screw is taken out one at a time, the locking compound applied and the screw retightened to its full torque.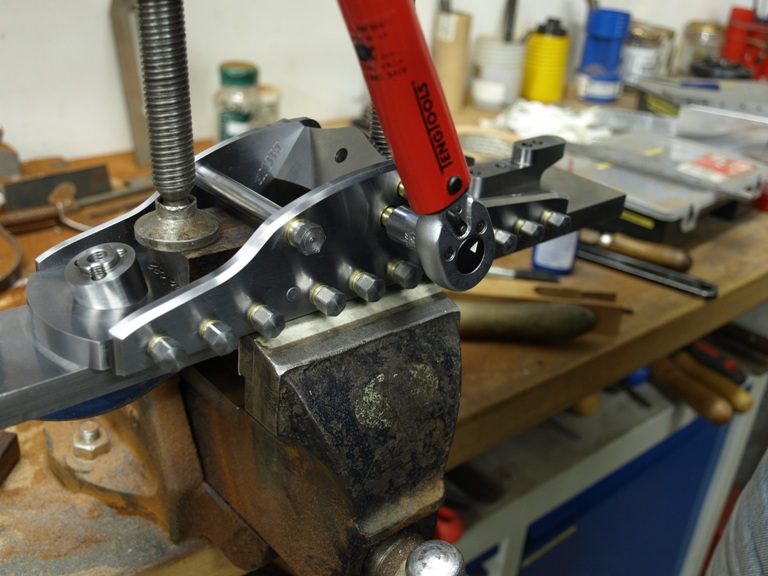 Torque wrench in use.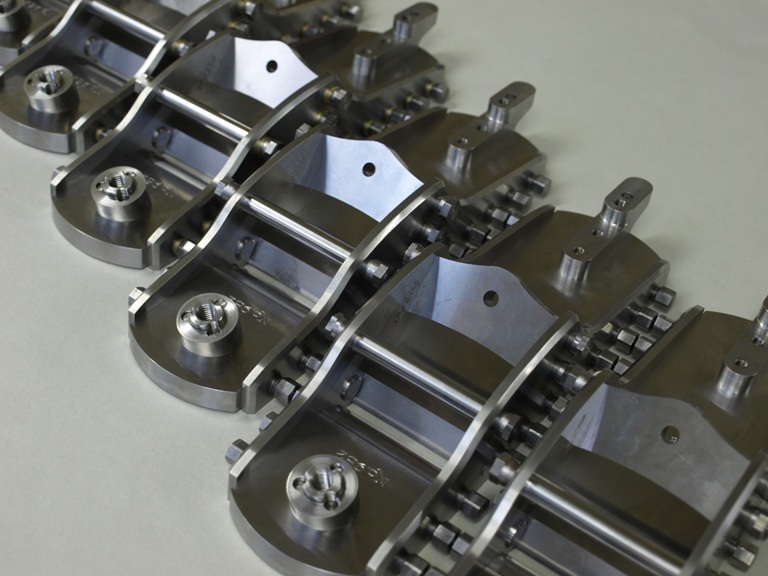 The planes starting to come together.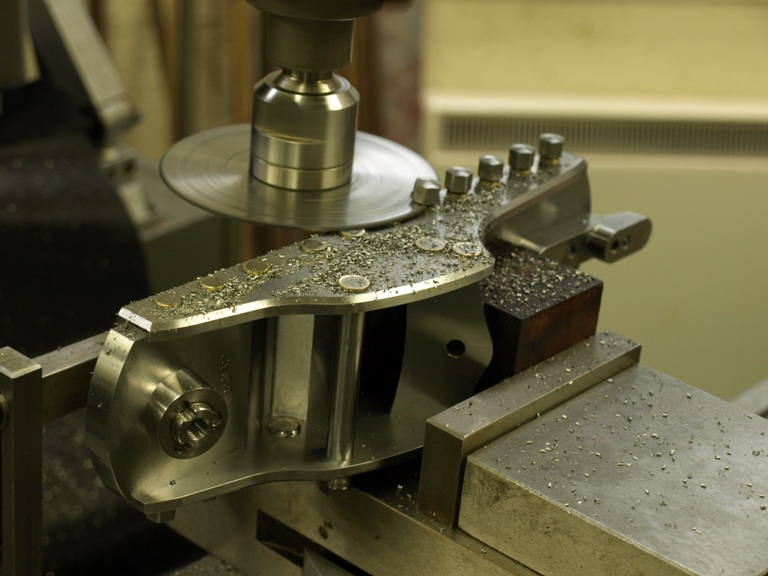 The bolts are now being chopped off with the slitting saw prior to milling and grinding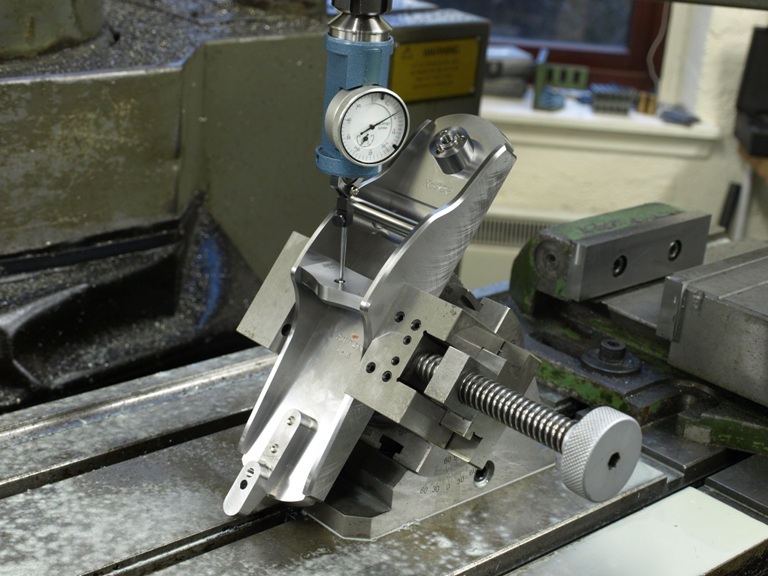 With the sides milled flush the adjuster bridge/bed can be reamed and then a shallow recess is milled in circular contour to make a bed for the adjuster. This is all done on exactly the same plane as the blade frog – as can be seen in the next picture.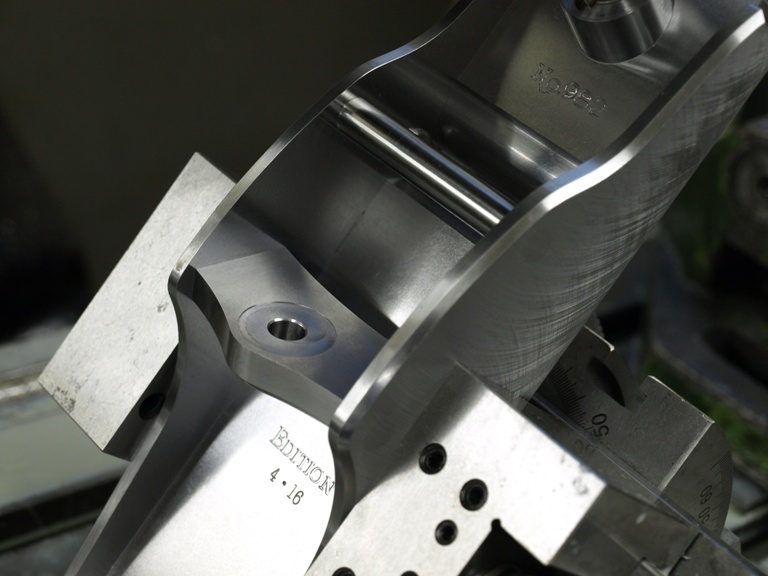 Showing the recess around the adjuster bore forming a true bed for the adjuster.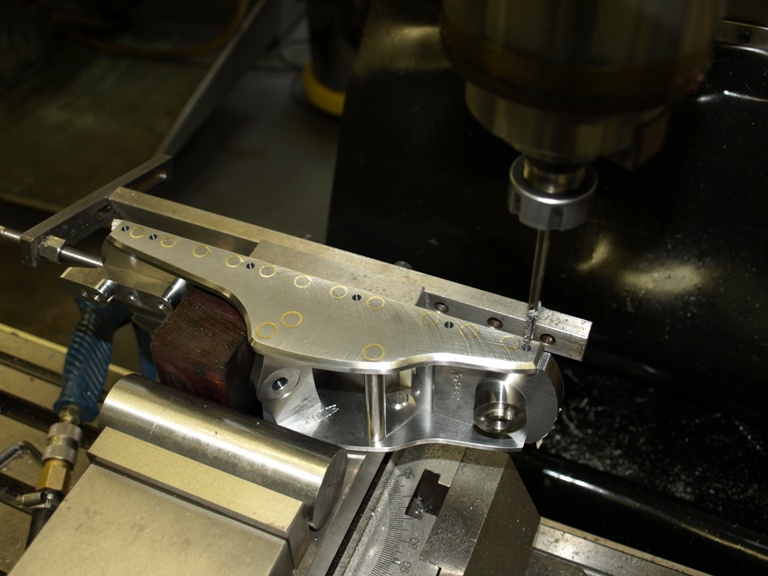 Though all the fixing appears to be complete there is still the drilling and reaming for the taper pins to go into their 6 positions. This maintains a positive lock between the bottom and the sides, as seen on the picture. The reason for this is just a bit of extra insurance against any movement caused by impact.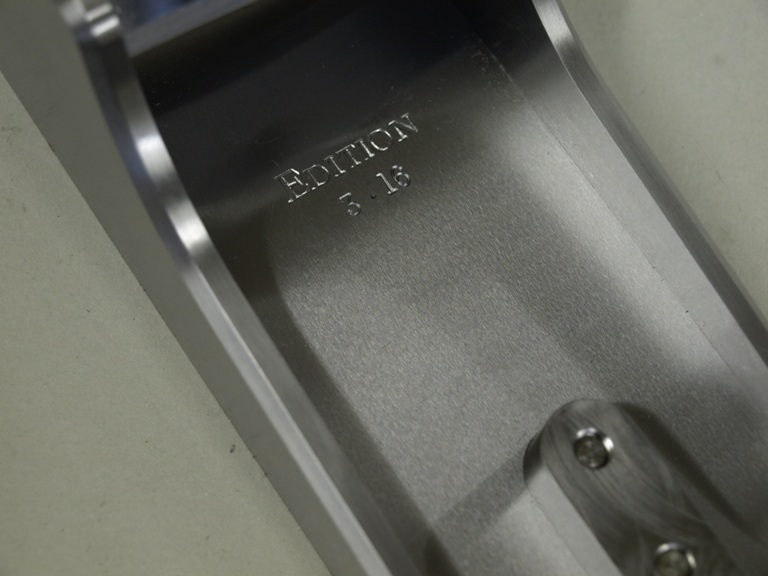 Picture showing the internal grinding texture which is a pleasant by-product of all the grinding and truing up at the beginning of the project.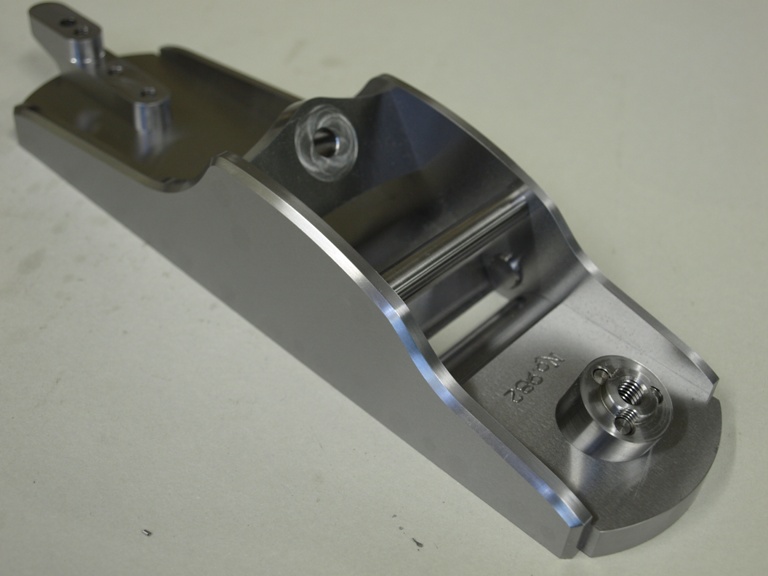 Body without the cones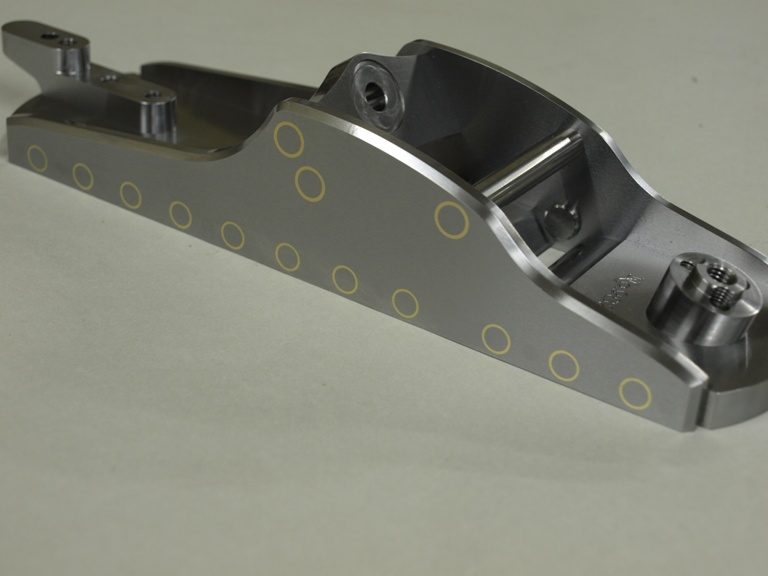 Body with the cones.