A13 dovetailed infill plane continued (5)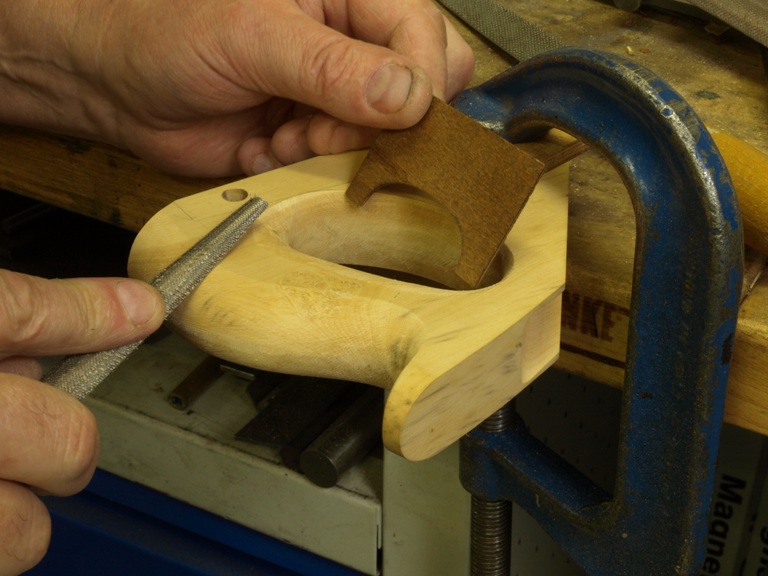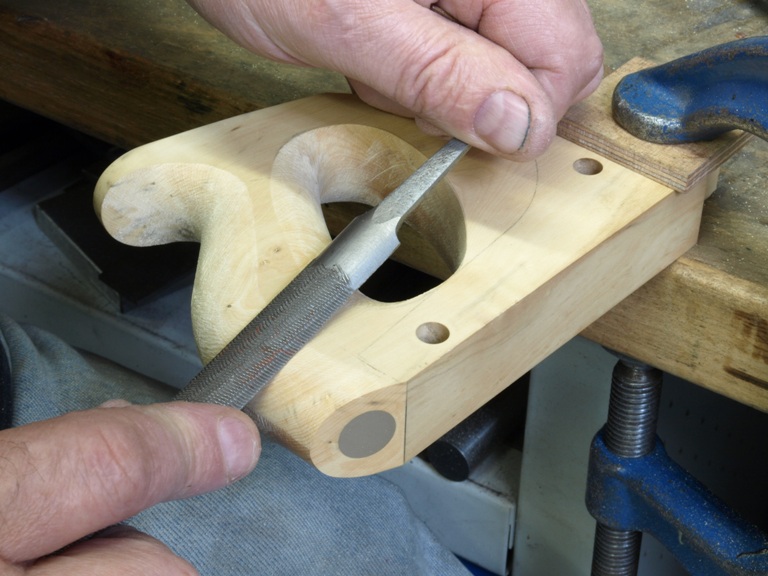 It is difficult to believe that these two pictures of the boxwood are the same handle. It is amazing what you can do with light.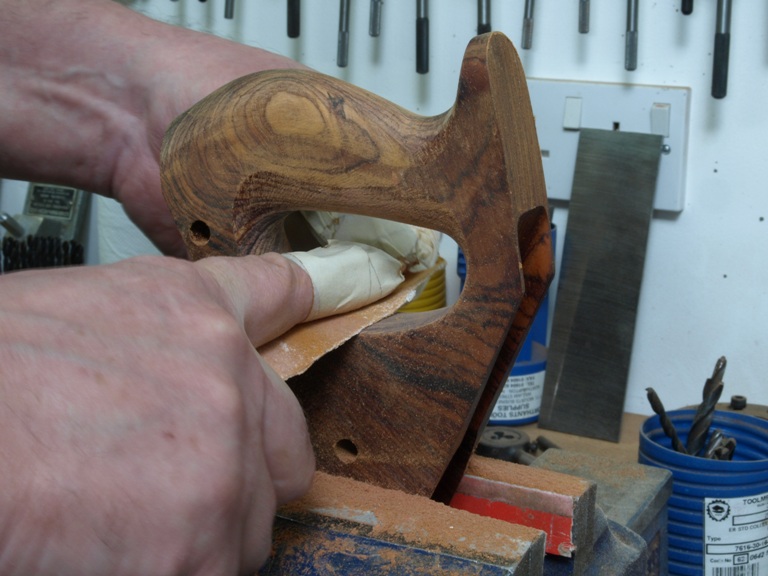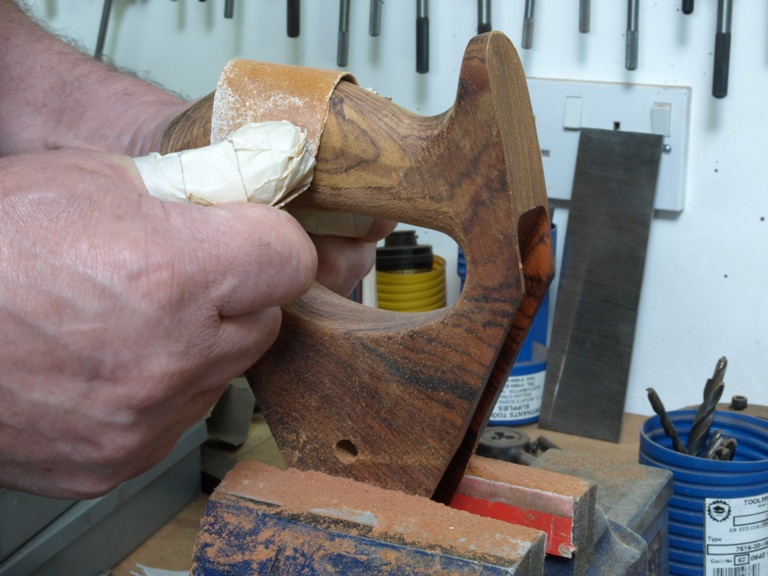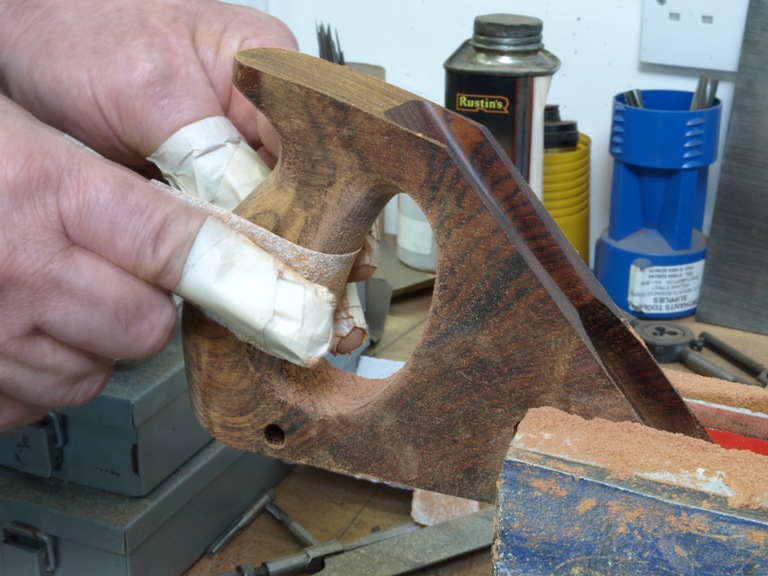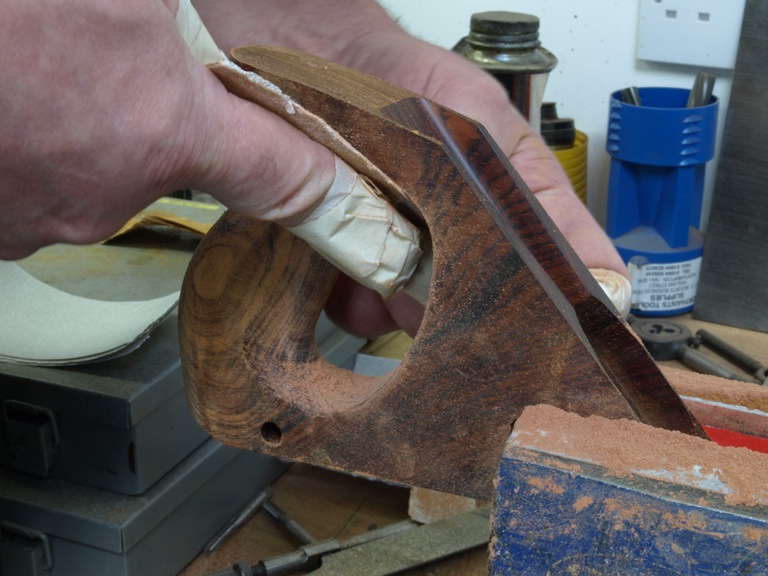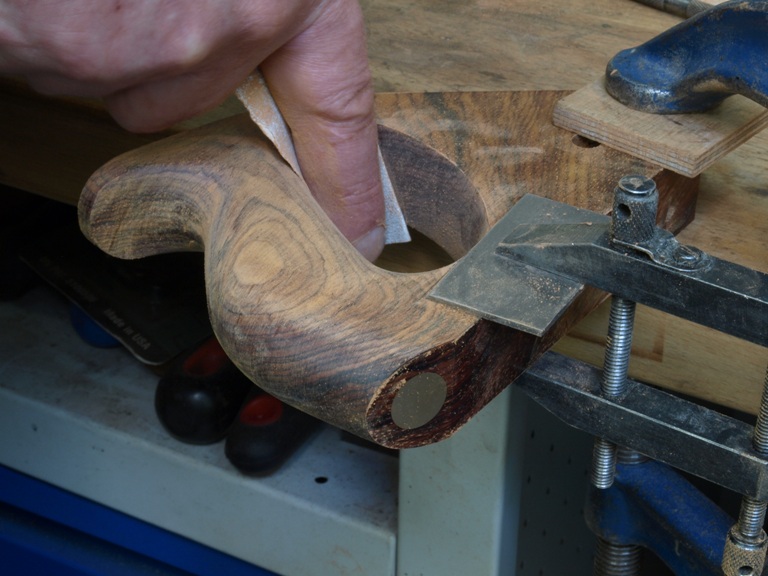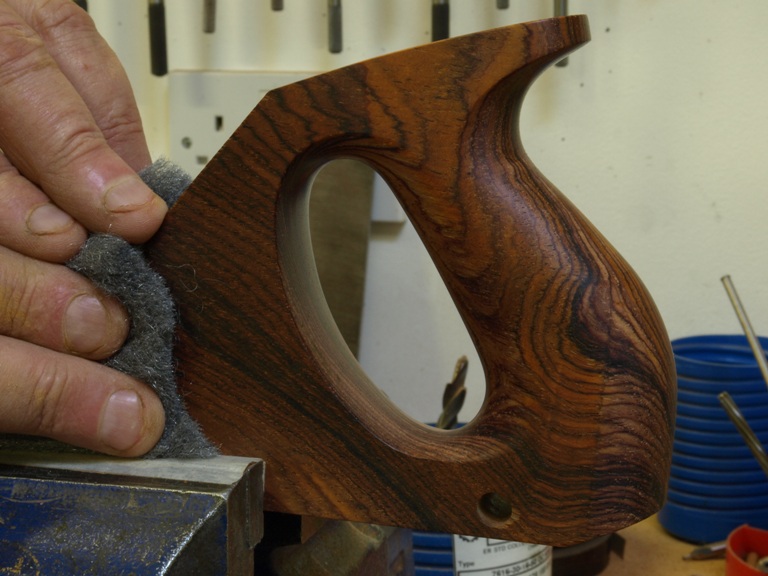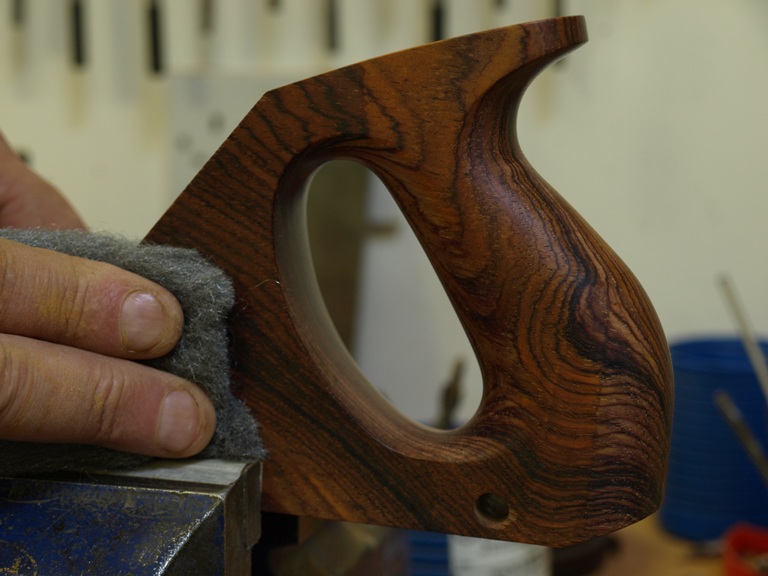 This work is nice and easy but I find it a little tedious and boring. The start to finish on one handle is at least 2 days.
The abrading that you can see is particulary extensive as I have to remove every bruise or tear to the fibres which are left behind after the shaping. I start at 80 and work down to 400 grits. After using 600 grits then final finish is with 0000 steel wool.
Normally these marks are not seen when using polish but my chosen finish for wood infills is always oil. This is very clean, business like, mellows the wood nicely and is easy to maintain. The only downside is that the preparation work for oiling is considerably greater than for French polishing; this is because the finish has to be absolutely perfect as the oil will show up every scratch and blemish.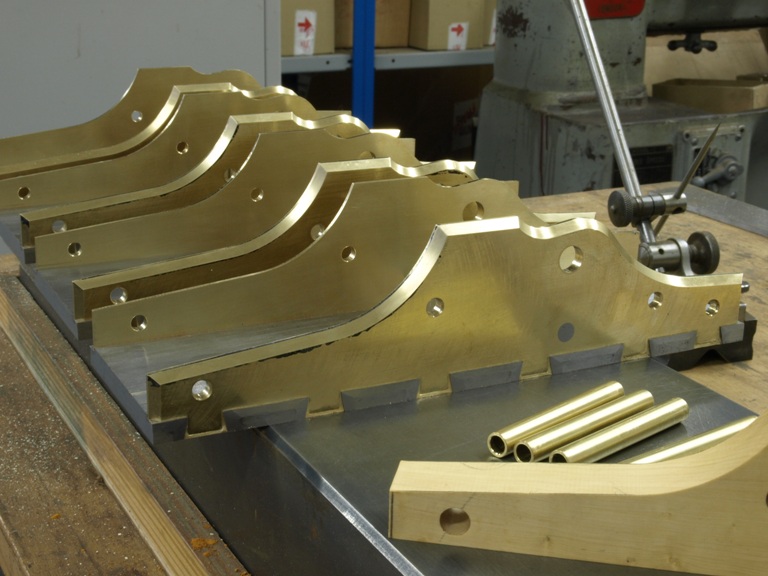 Four dovetailed bodies waiting for their infills.