A13 dovetailed infill plane continued (4)
Some of the preparation work and then putting the metal parts together.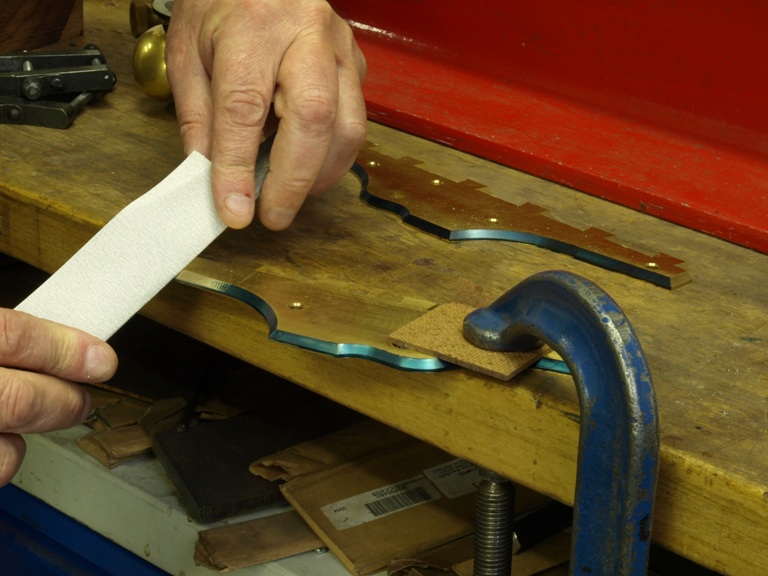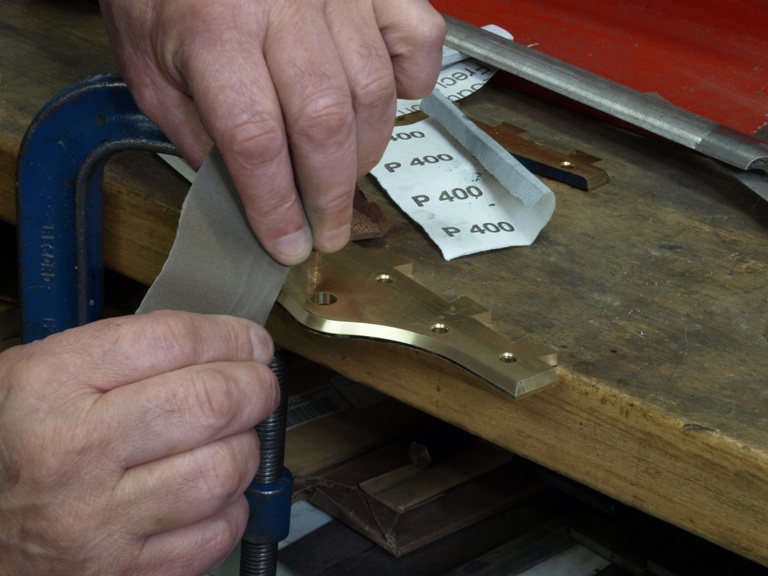 One of those tedious jobs – polishing the chamfers. As you can see these need constant blueing to maintain the true flat angle all the way round.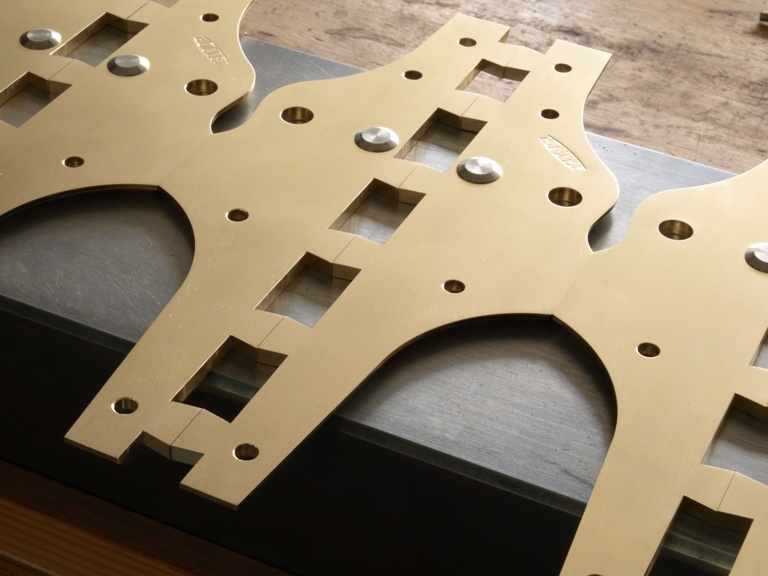 No, not a piece of origami!
The sides after chamfer polishing and blade kickers which seem to have appeared already riveted by the workshop fairies.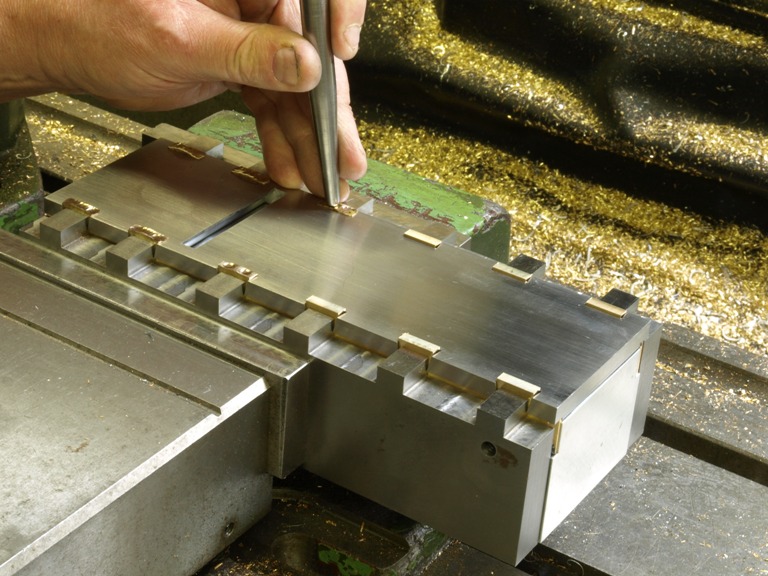 Peining the underside
This is the first stage of peining. As you will notice the body is clamped onto an aluminium former by two surface ground steel plates. These are castellated to match the dovetails so that there is continuous pressure over the whole of both sides including the dovetails and prevents the space between the sides getting larger.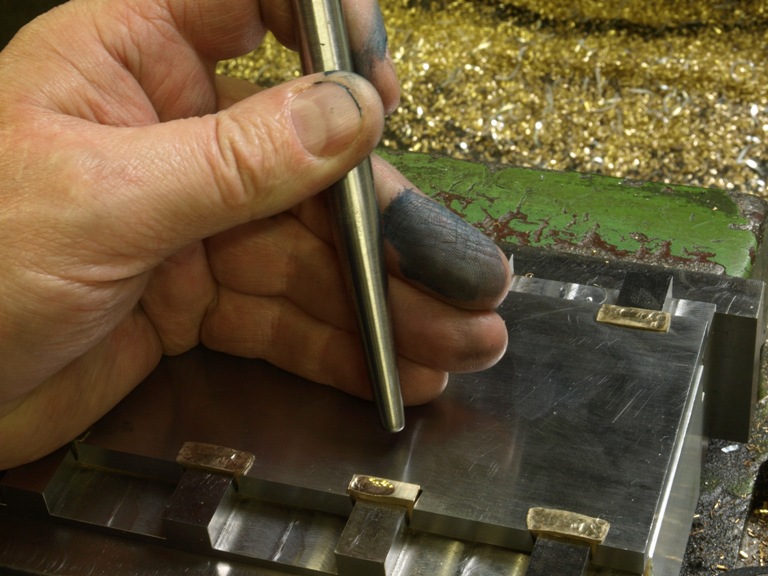 Peining the underside
With the sides and their dovetails firmly supported, I can then pein the tails by starting in the centre and working to the outside. Without this kind of support the sides would blow apart. The object is to expand the dovetails inside which normally cannot be reached as these dovetails are true compounds and not the illusions that are normally practised.
In short this clamping arrangement behaves like a die.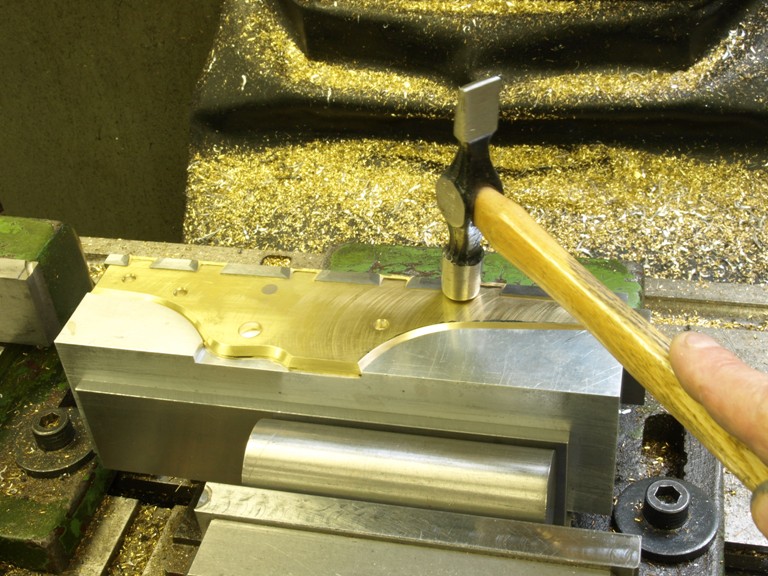 Side peining of plane
As you can see this is peined straight off the flat of the hammer. All the joints here are already tight and have not moved or wandered due to the clamping arrangement as described above. By peinning with the flat of the hammer it makes the metal expand and flow keeping all edges straight and maintaining the true dovetail form. Everything is sharp and crisp when flushed off.
The reason I do not use the punch here is because I am making the harder steel flow into the brass. The brass being softer would lose its form. Care is needed as a missed hit could leave an unwanted 'dink' in the side of the plane.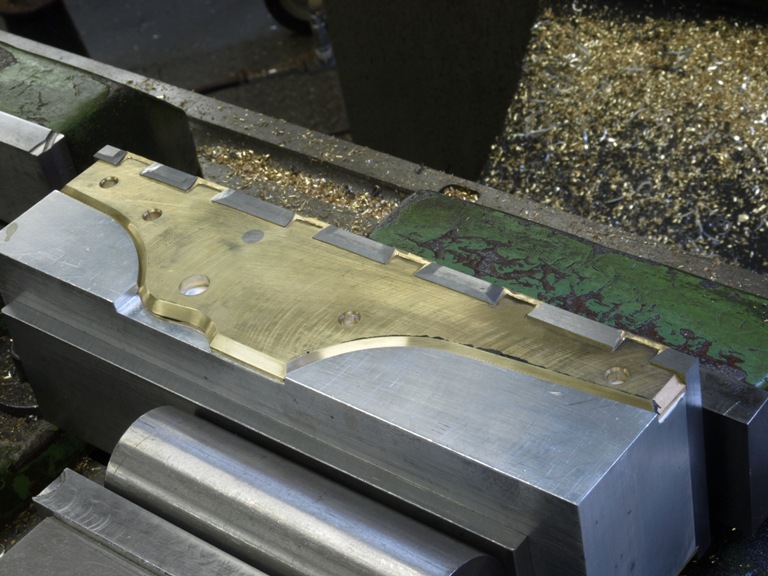 This is after the peining, but showing one dovetail left undone for comparison.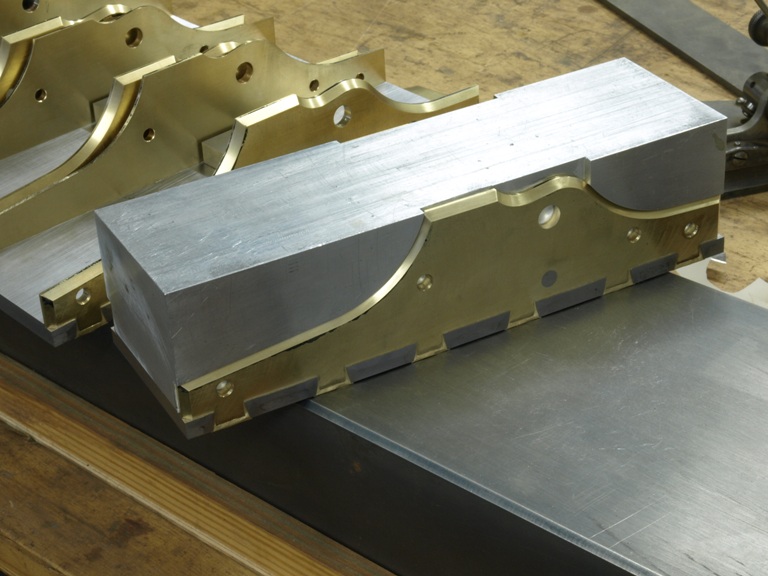 The plane body after dovetailing showing the precision aluminium former.