A13 dovetailed infill plane continued (7)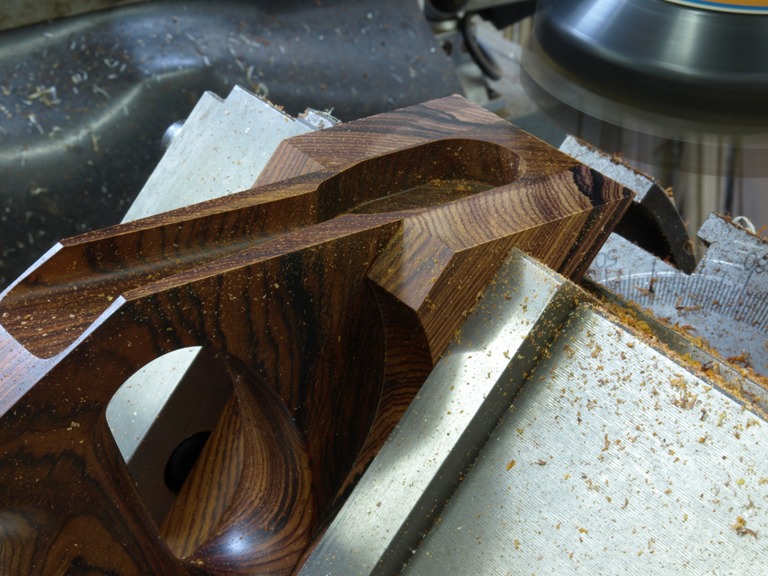 Facing up the bed area.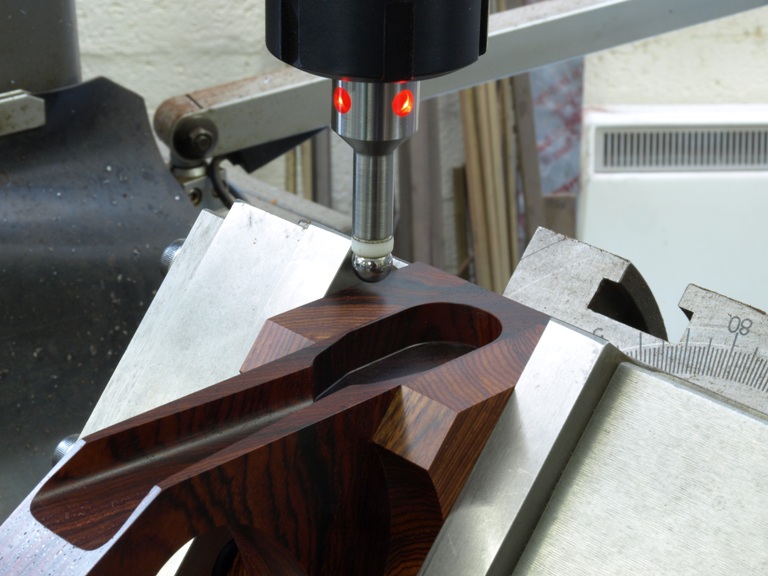 It is important that I get things back to centre at this stage and I do this with an edge finder. All my co-ordinates work from the centre line.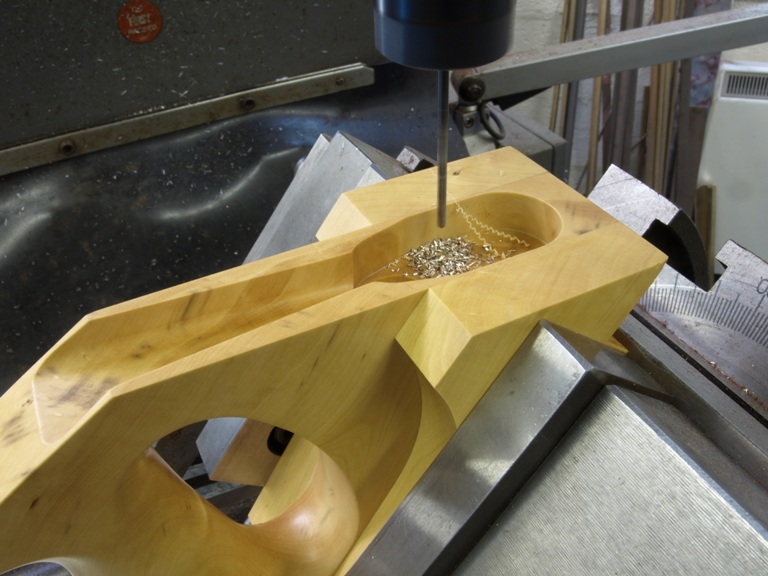 Now that everything is back on centre I can drill through the fixing bar for the adjuster.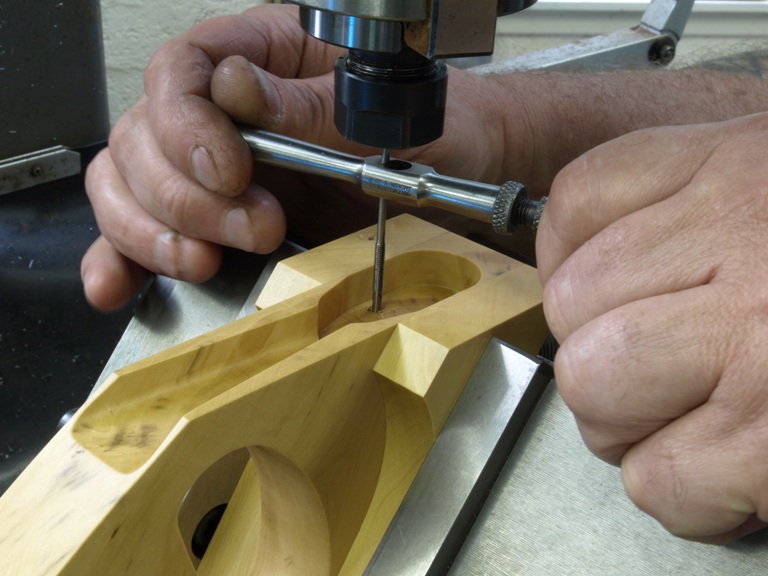 Whilst I still have all my co-ordinates and work holding I hand tap the previous drillings for the adjuster fixing.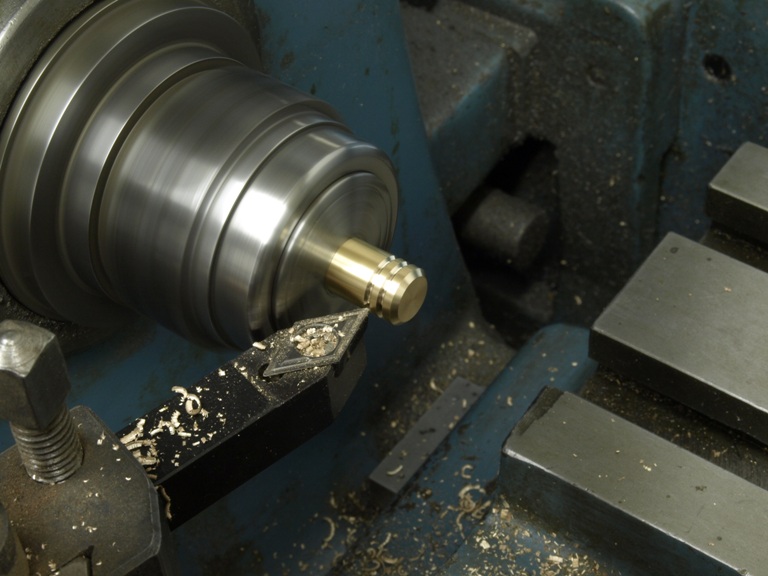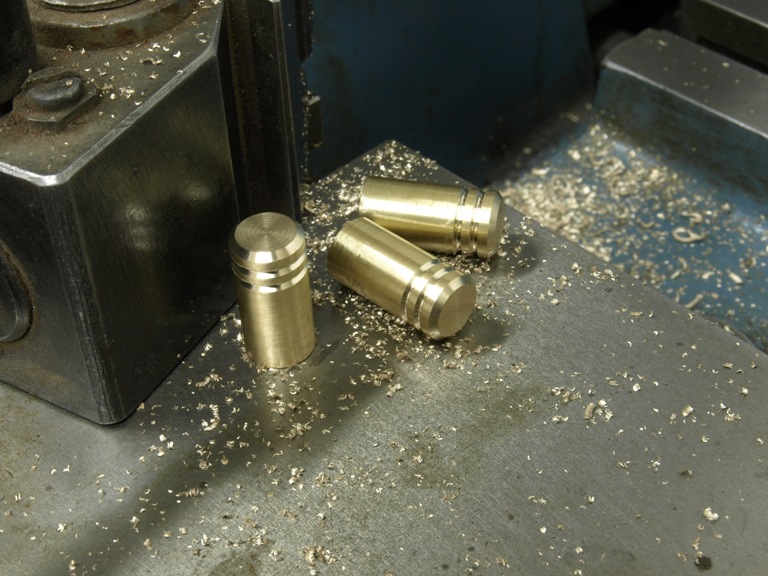 There are many jobs in the making of this plane which don't get mentioned and these pictures show the blade pads for bedding.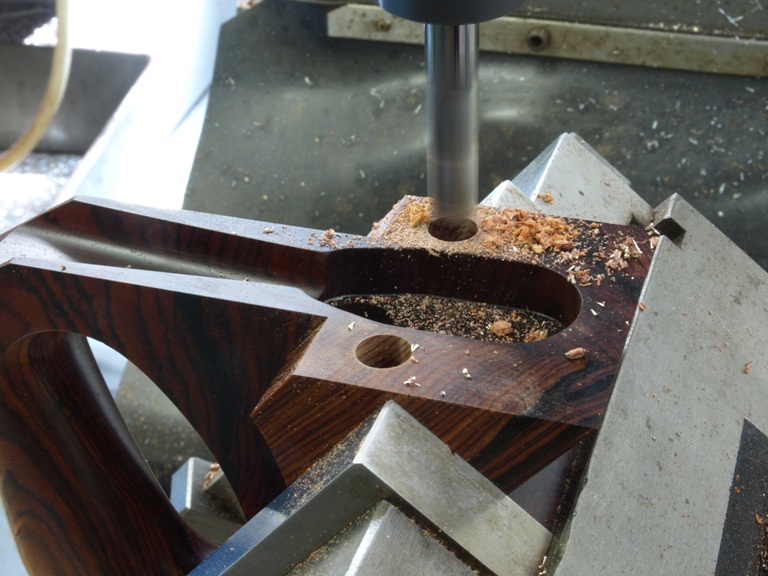 Boring for the blade pads. I drill to a suitable depth where I can engage part of the plane structure. The pads are then cemented in – on previous pictures you can see the retention recesses turned onto these pads.
Some browsers seem to make my nice round holes like polygons!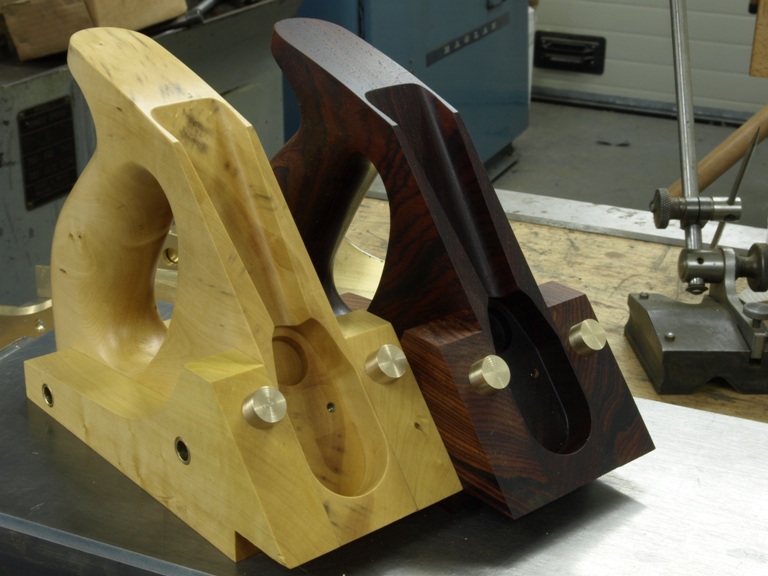 Handles ready for fitting, and trimming pads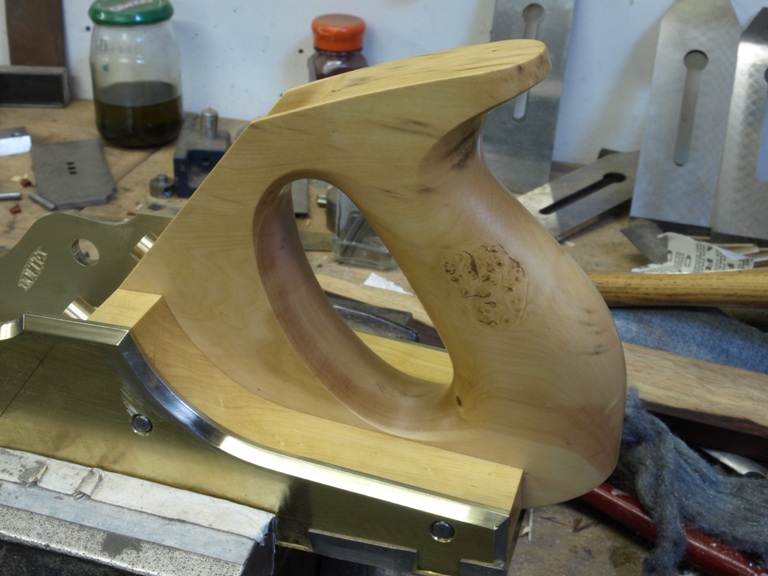 The handle in position with temporary rivets