A13 dovetailed infill plane continued (6)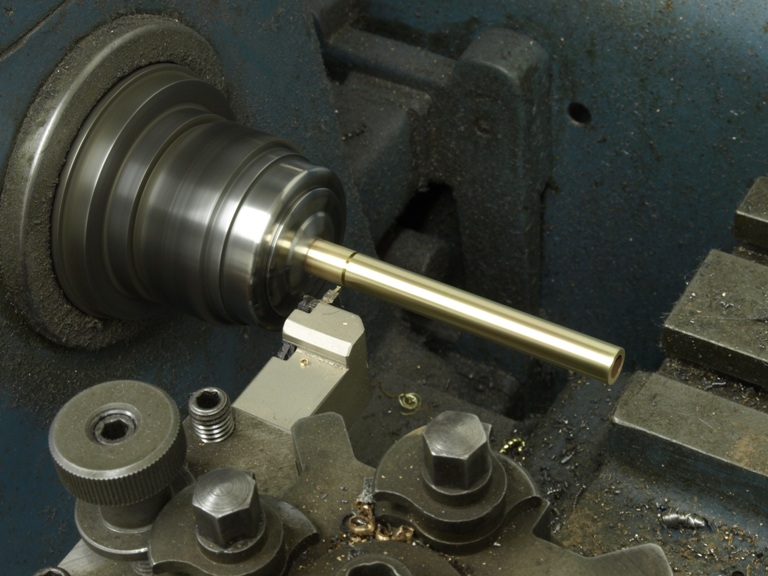 Parting off and trimming spacers which I use on all my infill planes for better dimensional stability.

The spacers are drilled and reamed for the 7/32" rivet, from both ends for better concentricity.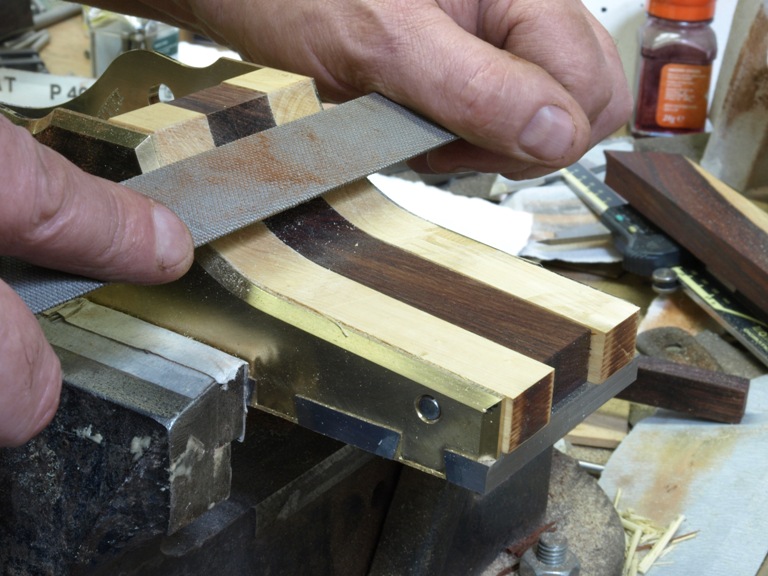 Flushing off rear infill.
This is done with a temporary spacer to represent the handle as it is too difficult to do this with the handle in position. I also use sleeper rivets and spacers for location
The polishing is done after excess materials have been removed.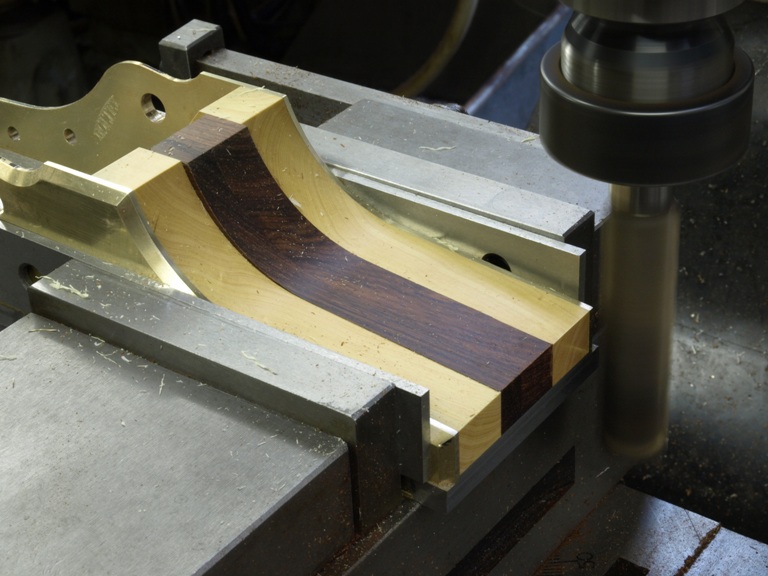 At this stage the plane with its infill can be put into the milling vice to flush the end. After further polishing the infills are ready to accept the handle.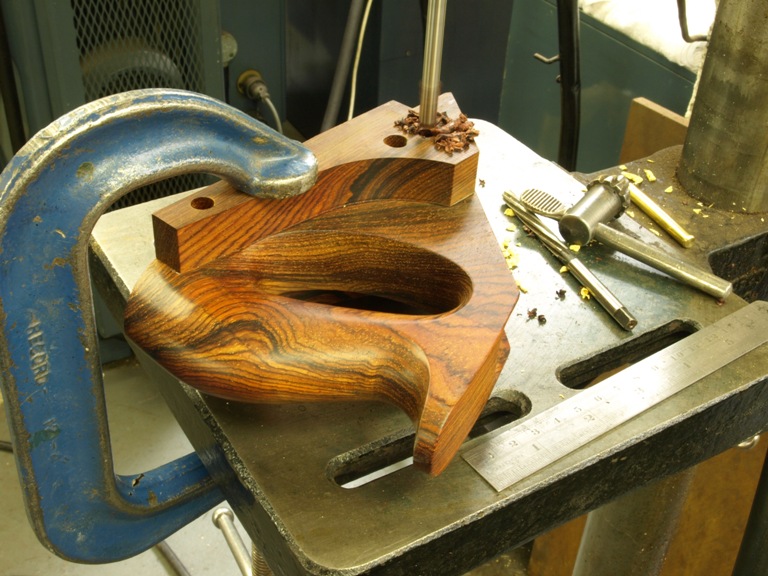 Even without any machines this is one piece of equipment that everyone should have – just an ordinary drill press. This picture shows the drill press being used to drill the hole for the brass bar which is then drilled and tapped later on in situ for the adjuster fixing.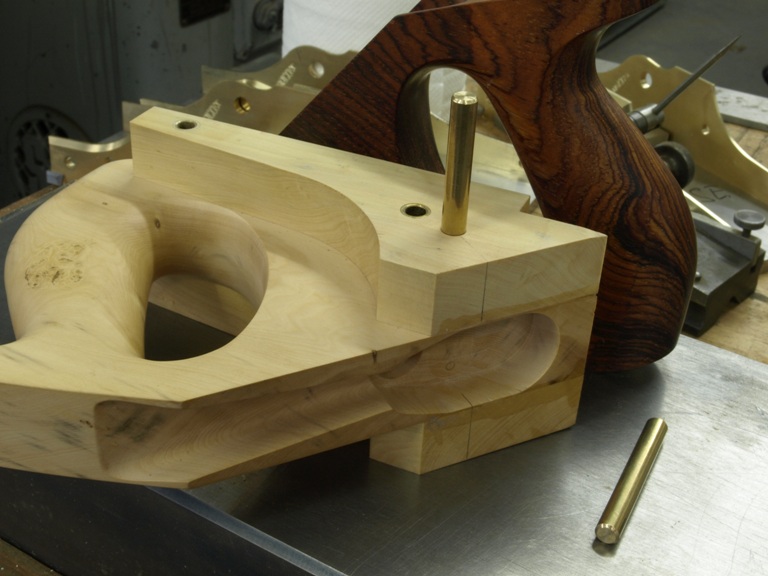 Inserting the brass bar for the adjuster fixing.